Abbeydorney
Parish Hall & Community Centre
Building Fund

Work on the extension and refurbishment of the Parish Hall / Community Centre commenced in May 2000 and is now nearing completion.
The building work was undertaken by Fas with Mr Michael McElligott from Kilflynn as foreman.
Total cost is approx €500,000.
To-date, new stage area's, dressing rooms, toilets, meeting rooms and offices have been built.
A medical centre with a doctor and nurse in attendance and an office for the AbbeyFlynn family resource group have also been added.
A playschool for children aged from 3 to 5 years has been built and in the future a tea room and launderette will be added.
Work on replacing the floor and other improvements in the main hall are now almost complete.
Denis O'Connor from Lissereen is the main driving force behind the project and must be congratulated on an excellent job along with foreman Michael and all his team.
Needless to say, without funds this work would not be possible and, in a small community such as ours, raising the large amount of money needed can be quite an arduous task. If you would like to contribute to our fundraising, you can participate in our weekly lotto draw or simply make a donation, either of which would be greatly appreciated.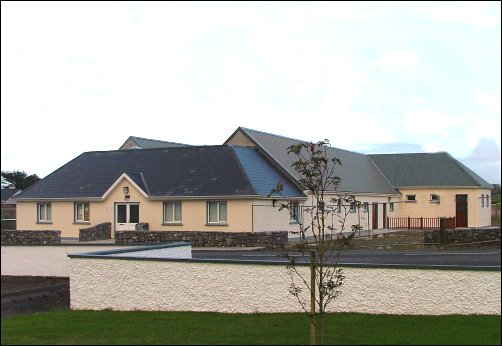 Parish Hall / Community Centre Abbeydorney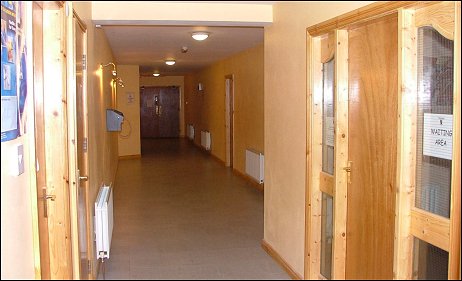 Entrance to Medical Centre , F A S Office, Abbeyflynn Family Centre and Childcare Facilities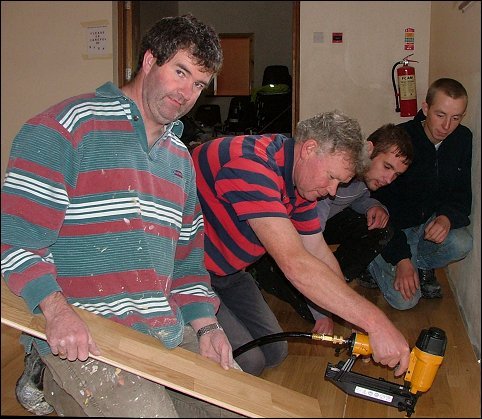 Dan McCarthy, Michael McElligott (Foreman), Paudie Nolan and Denis Long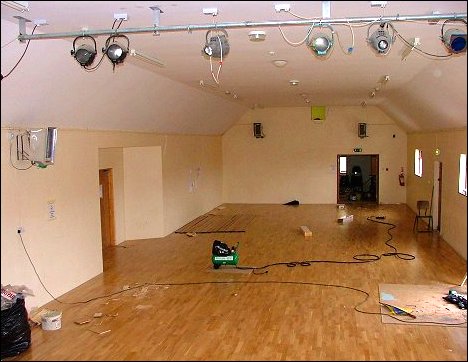 Main Hall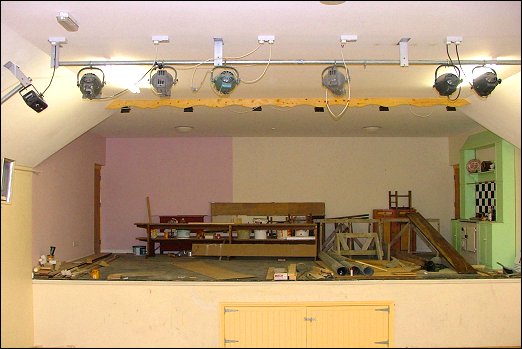 Work Continues On The Stage Area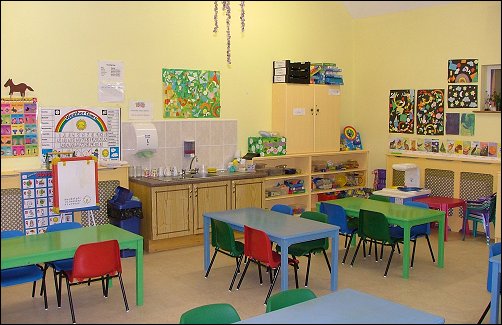 Children's Play School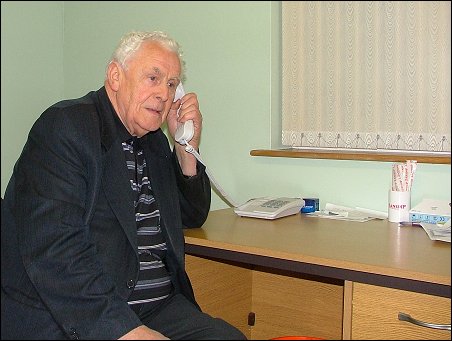 Denis O'Connor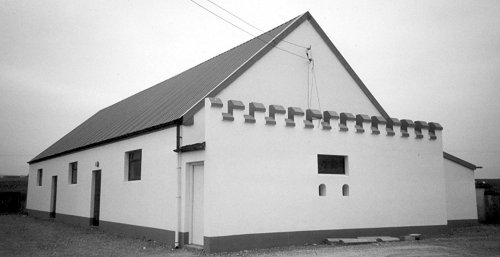 Old Parish Hall 1999
Weekly Lotto Draw
Or you may like to donate to the fund, all contributions will be acknowledged.