Welcome to my lowly page of enya. Here you can find mostly links to the best pages that are on the web for the resources shown on the buttons and some of my own material too( I couldn't provide the multimedia myself due to my very limited webspace). Thanks to all the websites I have links to here, you made this part of the site possible.
For all the people who don't know who enya is and just came in here for a look around please refer to the Biography, it'll give you all the info you need. you can also buy enya items, on ebay or amazon, read the newsgroup, alt.music.enya, see the multimedia,pictures and desktop themes,discography and lyrics there are to offer(along with some of the lyrics not included on the lyrics website) and as a final offering you can give all your thoughts on Enya back to me by using the form on the "your thoughts" page......... Please enjoy my page whether you are an Enya fan already of long standing, a new fan to her music(as most people are when they even hear her music) or a complete newcomer. Thank you for visiting. P.S if there are any Lyrics you want to her songs that you can't seem to get anywhere else, like "I May Not Awaken" please put that in the "your thoughts" bit and I'll send you a reply.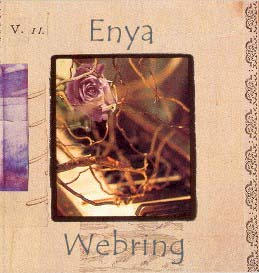 This Enya Webring site is owned by Maria Costello.


[Skip Previous]
[Skip Next]
[Next 5]
[Random]
[List Sites]
Interested in joining the Enya Webring? Click here.
See what other people say about this site
Tell me what you think of my site