2Cavalry Squadron Roll of Honour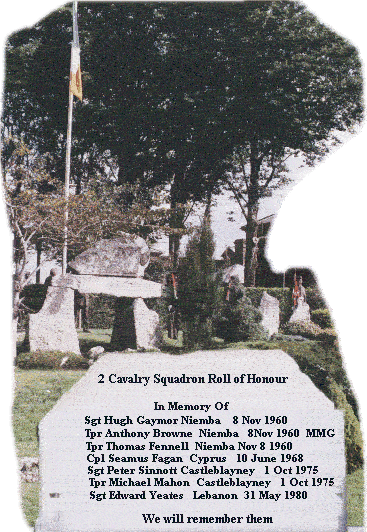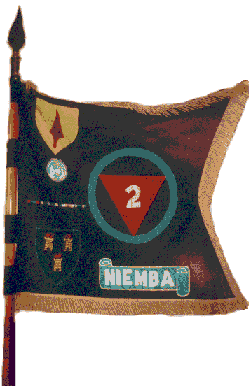 During the course of it's short history the 2 Motor Squadron lost seven enlisted men.
Sgt Gaynor was killed in the Belgian Congo as was Tpr Browne and Tpr Fennell.
The unit is very proud of the Military Medal for Gallantry which was awarded posthumously to Tpr Browne.
The Unit also lost personnel while on active duty at home and overseas.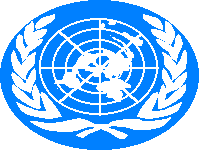 They were
Cpl Fagan, Sgt Sinnott, Tpr Mahon and Sgt Yeates.
Their passing was a sad loss to the Cavalry Squadron