Places to Eat
Approximately half ways between Coolbawn and Ballinderry is the award winning restaurant of Brocka On The Water. Rave reviews in national and international newspapers and magazines are the norm here, such as this one from The World of Hibernia magazine, an American publication which listed Brocka On The water in Ireland's Top 50 restaurants.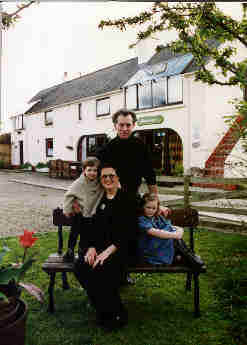 "Nancy, Anne and Anthony, mother, daughter, and son-in-law respectively, are the talents behind "Brocka" and together this talented trio creates one of the most unlikely places to eat in Ireland.
Brocka is a restaurant within a domestic house, and the food Nancy and Anne cook and which Anthony serves is so simple that it practically makes you want to say grace immediately after a meal to express thanks that such uncomplicated, real food with such immaculate flavours can be found in this little country on this little planet.
Their garden pea and spinach soup is so green, so hereby, so downright delicious that you can't remember the last time someone made such a pure confection of good things for you to enjoy. They will fry some beef fillet and match it with fresh horseradish And you see the utter perfection of the pairing, and the carrots and vegetables will have been grown in the Garden and they will be as fabulous as everything else....inspirational!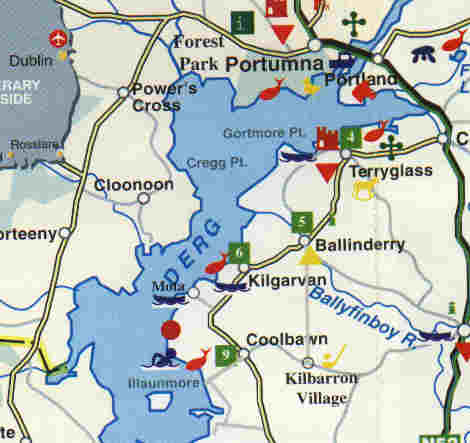 Map showing location of Brocka On The water (No. 6 above).
To contact Brocka On The water phone (067) 22038
Where Coolbawn is | Facilities | Feedback | Help | About Me | Guestbook |e-mail addresses | Accommodation | Memories |Schools Photo Album