Curriculum
---

The curriculum followed at St. Cronan's is based on the following principles:-

the full and harmonious development of the child
respect for individual differences
the use of activity and discovery methods
the use of environment based learning when possible
The following subjects constitute our curriculum
English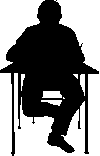 Oral Work
That every pupil grow in confidence and ease of self expression
Reading
To promote reading for pleasure
To liaise consistently with the remedial teacher to ensure an effective programme for pupils with learning difficulties
Writing
To ensure that every pupil be literate leaving St. Cronan's in accordance with their age and intellectual ability.
Irish
Oral Work
the main emphasis will be on communication skills. That each pupil be able to hold a simple meaningful conversation in Irish.
Reading and Writing
That each pupil develop reading and writing appropriate to his ability and to enhance his communication and comprehension skills. That all our pupils should come to appreciate and love our national culture and heritage and the vital part the Irish language plays in this.
Maths
To lay a secure foundation of skills, understanding and knowledge in order for each child to attain his full mathematical potential. We will recognise the diversity of experiences, aptitudes and abilities in planning our curriculum of work. Our primary aim will be to allow each child to develop his confidence.
Social and Environment Studies
To stimulate and foster in each child an interest in the world around him
Science

Objectives
to foster attitude and curiosity
to provide interest and enjoyment
to develop the ability to carry out practical investigations
to show how science is related to everyday life
to encourage children to appreciate their environment
to develop the ability to define problems and to fund solutions
Methodology:
We use a guided discovery approach. The process is just as important as the content. The students must be actively involved with a 'hands on' approach. Observation leads to a hypothesis which can be tested by experiment.
Music
To enlarge the musical experience of the children through singing, music making and listening
Physical Education
We aim to promote the organic well being of the child. To develop a suitable range of motor skills and to help him to cultivate desirable social attitudes.
Health Education
To promote awareness, knowledge and understanding of health matters and to encourage the child to adopt a healthy life-style.
Art and Craft
The programme for each class covers the following areas
Picture Pattern Design
colour pictures / abstract composition
painting drawing - imaginative composition
painting
rubbings
wall frieze
repeated patterns
crayon
silhouettes
observational drawing
flower pictures
chalk
life drawing
music and art
printing
body pictures
still life
mood pictures
lettering
calligraphy
design
Craft
junk
musical instruments
paper weaving
clay
painting jars
tie dye
papier maché
collage / mosaic
totem pole
puppets
stained glass windows
cookery (4th & 6th Class)
basic woodwork and wood-turning
Techniques
colour wheel
moods through colour
brushes
space and distance
perspective
different use of paint
drawing styles
shading and shadow
still life/portraits
Art Appreciation
The Renaissance
Expressionism
Irish
Impressionism
Modern
Photography
Religion
The aim of our religous education programme is to foster and deepen the child's faith.
Other Pages | Top of Page