Extra Curricular activities and Sports
---

Modern European Languages
While the Department of Education to date have not permitted the teaching of European languages as core subjects within the curriculum, the staff has the expertise required to teach these languages should the Department change its mind.
In the meantime our senior classes undertake a condensed course in basic French and German prior to attending Primary School.
Many other pupils take French and German as extra curricular activities.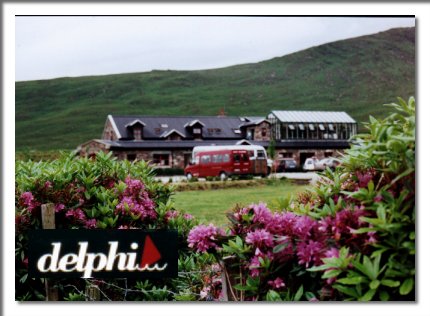 Adventure Sports
Most of our pupils attend an annual adventure weekend in Delphi Adventure Centre on the west coast of Ireland, where they learn canoeing abseiling, orienteering and archery.
Computers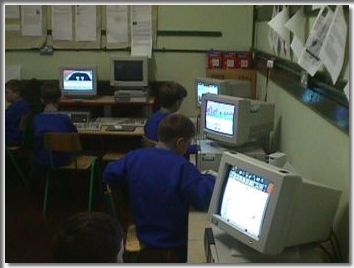 The Parents Committee has provided the school with a modern computer room 60 Pentiom III PCs linked to a server with access to the internet via an ISDN connection. There are 3 PCs in each classroom plus a colour printer. Course content includes typing tutorials, introduction to Windows, word processing and spreadsheets, the internet and creating web pages as well as the use of a wide range of educational software. A full time computer teacher is employed to conduct these classes. Night classes are run by experienced tutors for both parents and children.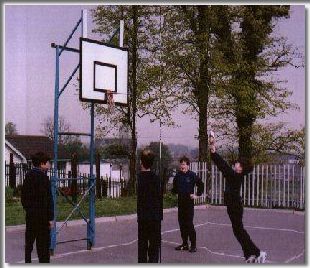 Speech and Drama
First Aid (Order of Malta)
Games
Gaelic Football
Hurling
Rugby
Basketball
Tennis
Volleyball
Swimming
Cookery
We are very much into the "new man" in St. Cronan's. Pupils of fourth class (10 years old) take cookery lessons organised by parents, while those in sixth class do a module on nutrition, budgeting and simple dinner dishes. The proof is in the eating ... nothing is ever left over.
Folklore Collecting
For the past few years we have been collecting folklore from the grandparents and greatgrandparents of our pupils. We now have a fine collection of lore under the following headings
Weather lore / old crafts / local placenames / old games / nick names / local ghost stories / festival customs / local fairs / lore about the natural environment / superstitions / old and local personalities.
We use this information as part of our local history curriculum and the folklore department of University College Dublin has accepted our collection.
Would you like to make a contribution to our folklore collection?
Other Pages
Back to Top of Page