8th February, 2001


I usually write my Seen, Read and Heard on a Tuesday night. Firstly at 7.30pm up to the snooker hall with my friends Michael, John and Jim for doubles. I find snooker so relaxing, one can forget the troubles of one's life for two and a half hours. Then back home for about 10.15pm, wait until everyone goes to bed and then I start writing about midnight , finishing at around 2am, I'm a night owl. However, I didn't write anything last night (Tuesday) because a bluegrass band came to town, a four piece group from America called "New Consensus" were playing in the folk venue 'The Meeting Place' in Midleton. When bluegrass comes to town, snooker takes second place. I rang my friend and music lover Tom Maher and we collected another bluegrass fan in Midleton, my son Michael. What a night!! No backing tracks, no miming, no pretty faces, just the best singers, musicians one could hope to hear. Their harmony was awesome. They played a bluegrass version of Irving Berlin's "Blueskies", which was unbelievable. Some Irish tunes in bluegrass style and all for the cover charge of, wait for it, £4!!! Well done to the live music venues in Cork.

Last Friday night I attended a retirement party in the Garda training college in Templemore for my friend of 28 years, John Dwyer. In 1972 I ran a takeaway in St. Luke's. One night, just after closing, there was a tap on the window, outside were two gardai. I opened up and let them in, one was John Dwyer, the other was John O'Brien (R.I.P.). At the time I didn't have a car, but John O'Brien had a Fiat 600 (a small car). The lads dropped me home to Mayfield (where I lived at the time). At that time there was a Garda station in St. Luke's (it's gone now), and for the next couple of years I got to know almost all the lads stationed there. John Dwyer, John O'Brien, Pat Kenny, Christy McLaughlin, Mattie McGrath, Sylvie Murphy. The sergeant was an old neighbour of mine from Blackrock Road, Paddy Hynes, later to become the sergeant in Douglas.

John's first station in Cork was Watercourse Road, then St. Luke's, followed by McCurtain Street, then up to Portlaoise. We kept in touch down through the years, our holidays were spent in Castlegregory, Co. Kerry, all night sessions with Irish coffees, talking and listening to our great passion, music.

A few years ago John became a member of the 'Pulse' squad, sent around Ireland to train Gardai in the use of computers, and I'm sure he made a lot more friends on his visit to Cork City and County. I only learnt on Friday that John was voted 'Man of the Year' in Laois in 1993 for his involvement in the "Talking Newspaper", a great social concept for people who are visually impaired. John was one of the founding members, they read the local news from the papers onto a cassette tape, then deliver or send it to the visually impaired (usually the elderly). The excellent service has gone from strength to strength and other counties have followed. I almost forgot, there were two Dwyer's stationed in St. Luke's at that time, John and Sean (a member of the great Garda quiz team of the 70's and 80's in Cork). John's nickname was "Brother", so if any of his old friends want to send a message, send it to him c/o Garda College, Templemore, Co. Tipperary. Enjoy the retirement John, and thanks for introducing me to the music of Harry Chapin, who I saw live in Connelly Hall one wet Sunday night about nine months before he died in a car crash. Thanks for the friendship John.
By now most of you will have heard that one of the oldest residents of Douglas West, Nina Kelly, passed away last Friday. Almost every Friday night in the Douglas GAA club Nina would sit with her family and friends in the same seats (as we do in our corner). Nina always had a smile for everybody, she was a very glamourous lady, always beautifully dressed. I can still see her now, the blue dress, the silver hair and the smile. Nina was also known for her singing, especially the Jimmy Kennedy classic "South of the Border", and Brendan Heffernan told me that she was singing "Do you want your old lobby washed down", before Brendan Shine got hold of it. I spoke to Frank Downey on Monday night and we talked about Nina. Frank told me that she sung in the church choir many years ago. The huge crowd that turned out for Nina's funeral on Monday night was testament to how much she was loved by all who knew her. With the passing of Nina last Friday I believe also that a piece of Douglas West history also died. My sympathy to all her family from all at the 'Weekly. R.I.P.

Bye for now,
Michael O'Hanlon.


---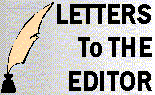 ---