9th March, 2000


One of the best bands of the 60's were The Beach Boy's, even today their music still sounds great after 37 years. I got the end of a piece about them on the Sunday TV3 programme 20/20. The original Beach Boy's were the three Wilson brothers, Brian, Denis and Carl, their cousin Mike Love and friend Al Jardine. Denis is dead, Carl is dead, and now I learn that Brian is touring with a band, however they're not the Beach Boys, sadly Mike Love and Al Jardine are going to court to fight each other for the right to call themselves the Beach Boy's. I saw them in their prime live in Dublin in the mid 60's and they were brilliant, no backing tracks then, no miming on stage. The question is, if I saw an advert that the Beach Boy's were coming to Ireland would I go to see and hear them? The answer would have to be No! One sixty year old with a couple of youngster's singing falsetto would not be the Beach Boy's. They were brilliant but they're gone, like the old saying "Time and Tide wait for no man" Thanks for the music boys.
Speaking of music I watched the R.T.E Documentary called "From a Whisper to a Scream" It's about the history of pop music in Ireland. Both Bono and Bob Geldof were scathing in their remarks about the showbands. Geldof called them crap, and Bono called them the enemy, a bit unfair I thought. I think back to the great showbands of the sixties, The Capitol, The Pacific, The Royal, The Miami, The Dixies and as far as I'm concerned the best of them all, The Freshmen. I thought the programme very elitist, almost maintaining that we were fools and sheep who followed the bands and enjoyed them. I've often said that the best Rock n Roll record to come out of Ireland was the Royal Showband's 'Hucklebuck'. I've been known to do the odd disco here and there and nobody ever asked me to play the Boomtown Rats song, one or two people asked for a U.2 song, not to dance to but to listen to. The difference in a dance crowd when I play Joe Dolan's 'Good Looking Woman' or "It's You It's You It's You" is testimony to the popularity of these showbands, who entertained us every Saturday night and I'm sure that I, like many others have only happy memories of the showband era. All together now, "Here's a Dance you should know, Hey, Now Baby When the Lights are Low, Hey!!
What will the Americans come up with next? New Yorker Sally Norris is running an evening class entitled "How to Steal a Man", Sally says men who are single are either Wimps or Mother's Boys, and if a single woman wants a real man then Sally will teach them how to steal a man from his wife. Girls are flocking to the class, Sally calls herself a Love Coach. I'd call her a nutter!!
A reader called to tell us that there was a fight in Douglas Village on Friday night. She rang the Gardai in Douglas but was transferred to Togher (Douglas being closed). The caller told me that when the Garda car arrived there was only one Garda in it. I spoke to a teenager about the scene in Douglas East on Friday night and I was informed that parts of it are becoming a no go area for young people. Teenage gangs are congregating and intimidating people. A very important word in the English language is PRIORITY. I read recently that the Government want to build a stadium at the cost of about a billion pounds. (Correct me if I'm wrong) Douglas Garda have to police an area containing almost 50,000 people and to close the Garda Station at 9.00pm each night seems to me that some person somewhere has got their priorities wrong. The country has never been so wealthy, the coffer's are overflowing there's talk of the Government buying another Jet, an airbus big enough to take all the Dail & Senate together to wherever they wish to go. Don't blame the Gardai, its some civil servant in Dublin who's decided he can save the State a few pounds by closing Douglas Garda Station at 9.00pm.
It's not a huge area to patrol on foot, and two Gardai on foot to patrol Douglas East and west at night. I'm sure would be appreciated by everybody who wishes to walk the streets of Douglas at night. T.D's and Councillors take note.
My friend Ronnie & I had an unusual discussion the other day. The subject matter was "What's the most useless thing in the world" several answers came up, a bike without a chain, a cigarette lighter without a flint , an A4 brown envelope without money in it, the list went on. About an hour later I cried "Ronnie I've got it" the ultimate most useless thing in the world, a bus stop in Frankfield!! Ronnie agreed he couldn't top that.
Today (Monday) was D Day for my re-test at the N.C.T. Centre in Little Island. I spoke to manager Anthony (I asked him for his surname and he replied "You drove under it on the way here") Lee. One piece of advice he did pass on was that anybody coming for the test should have a basic service done to their car, and then the driver should wait for the test report. The good news for me was that I passed. Thanks to Anthony and the staff for their courtesy and efficiency, see you in two years time.

Finally happy 10th birthday to Douglas Court shopping centre. On Sunday there will be face painting, prizes, 96 FM and of course Douglas Weekly will be there to take some photos. Hope to see you there.

Bye for now,
Michael O'Hanlon.
P.S. Has John Cuddihy of Texaco, South Douglas Road, gone mad with his special offer on Compost for only £2.99 (with three tokens)? John, you should get a red suit, grow a white beard and sing Ho Ho Ho !

---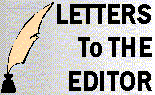 ---