22nd March, 2001


As the Douglas Weekly begins it's forth year I look back on all the people I've met down through the years. The interviews I've done and the very interesting people I've met. People I have never known have now become my friends. A lot of them believe, as I do, that we need a sense of community in Douglas. As Douglas grows bigger and bigger every year, now more than ever we need to pause and reflect on what we have become. Are we aware that not everybody has benefited from the 'Celtic Tiger' (Ross Anderson's opinion of the Celtic Tiger is 'All teeth, no taste!") I spoke to a nun recently home from the missions in a very poor area of Brazil. They have no social welfare, sometimes the only income that the family receive is the state provided old age pension, and that feeds and keeps the whole family. But she told me that nobody ever goes hungry as long as the neighbour has a loaf of bread. They share their food with their neighbours, knowing that next month they could be in a similar situation. We could learn a lot from the poor. Oh, and if you see sister Bride collecting in the shopping centres, give something, you'll feel better for it.

I spoke to a reader today and I asked him how his son was doing. He told me that his son was going to college, but dropped out, because he wanted to do his own thing. The father, a wise man, decided that to put pressure on his son was an unwise move and that when the young man had found his goal in life he would be a better and happier individual. Good thinking!

Speaking of young people, are we doing enough for them? I know I've spoken and written about this subject before. In our area we have a huge teenage population. Youth clubs are of a different area. They hang around shops, shopping centres, housing estates, and they're always moved on. They should have a place to 'hang out'. It wouldn't cost a lot to provide a centre for them. We're told there's buckets of money around, but are our local politicians doing enough to instigate some sort of community spirit to highlight our social needs. I've spoken to some local business people who would be more than happy to 'chip in' and help to finance a project which would provide a centre for our young people. I'll be making contact with the politicians shortly. I'll let you know the outcome over the next few weeks.

When I moved to Shamrock Lawn 20 years ago it had a very active residents association. Once a year, usually at Christmas time, they organised a social in a local hotel. People mixed and got to know each other, and made friends. For a couple of pounds a year subscription the estates grass was cut, one could borrow the chimney brushes, or whatever tools or implements the association had. But sadly, the association died out, and now one of the biggest estates in Douglas has no representative. Collectively, people get things done, individually, it's a tough battle. Should you decide to form a residents association in your area, we offer you access to the Douglas Weekly to promote your aims to form a residents association. There is no charge for community adverts in the 'Weekly. Who knows, the Shamrock Lawn Residents Association might rise again!

I love the Lobby Bar and music venue. I went there last Wednesday night to see and hear American singer/songwriter Buddy Mondlock, accompanied by Carol Elliott on harmony vocals. Where would you get such superb entertainment for £7. The guy has more talent in his fingernail than all the boybands in the world!! Buddy has a very gentle voice and there was total silence and order for his singing. The great thing about the Lobby is that the audience go to see the artiste, not because they drifted in, or had nothing else to do. In the words of Mickey Newbury, "They came to hear the music". Great to see Frankfield Parish Priest, Fr. Dan Crowley, at the concert. I know he, like the rest of us, enjoyed the concert. I'm glad I brought my camera!! Lobby, keep up the good work.

BBC1 TV on this Friday night at 10.15 has Irish Country singer Hugo Duncan paying a visit to Nashville to meet one of his idols, country music songwriter supreme, Tom. T. Hall. One of the best country songs ever written was by Tom T, it's called, "Old dogs, children and watermelon wine". Two lines from the song make it a classic, "Old dogs care about you even when you make mistakes, God bless little children while they're still too young to hate". You'll enjoy Tom T. Hall, watch it!!

Finally, hope to see you all at the Mothers Day / Douglas Rose night at Rochestown Park Hotel next Sunday night. Good luck to all the girls on the night.

Bye for now,
Michael O'Hanlon.


---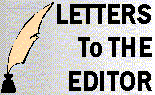 ---