5th April, 2001


I'm sure that you all, like me, will be sorry to see the end of the Samuel Beckett plays which were shown on RTE during the past couple of weeks. The chances of meeting someone who actually watched a Beckett film are about the same as winning the lottery. The final TV play of Beckett's was shown this week, titled, "Krapp's Last Tape". There's a joke in there somewhere!
Speaking of television, I was watching the snooker from Dublin. Aengus McAnally was doing the commentary. Aengus always tells us what the next shot is going to be, and is almost always wrong! He goes like this, "Ronnie has a red to the centre, which he will take, put a little backspin on the white, come back in between the two loose reds and have perfect position on the black". What does Ronnie do? Sinks the red, goes up the table and sinks the green. Aengus, stick to music quiz programmes!
A reader I spoke to last week told me of his fantasy. He said, "Michael, I'd love to dress up like a teddy boy for just one more night, drain-pipe trousers, pointy shoes, Brylcream on the hair, and dance to some real old rock'n'roll music". I'd guess his age at about 62, so I did some mental arithmetic while we were talking. He was about 18 years of age at the height of the rock'n'roll era in 1957. It was really a great time when we witnessed the birth of rock'n'roll, Elvis, Buddy Holly, Little Richard, Connie Francis, the Everly Brothers and many more. The first record I bought was the Kalin Twins singing, "When", which made No. 1 in 1958. I still have most of my records of that era and my disco deck is still in working order. So, if anybody wants to be taken back to that era, musically, I'm only a phone call away. Years ago, in a different life, I was a rock'n'roll DJ, but then the Douglas Weekly took over my life. Now I only do my rock'n'roll show once a year, New Years Eve in West Cork, not because I need to, but because I love to. Rock'n'roll keeps you young! When I play my music, to quote a Ronnie Milsap song title, "I'm lost in the fifties tonight". Let's have a rock'n'roll night in Douglas, I'll bring the Brylcream!!
Watching Question and Answers on Monday night I learnt that Dublin is to get five new bus lanes. Senator Donie Cassidy will be pleased with that news. Also on the show, tourism Minister Jim McDaid told the audience that Noel Dempsey had written a letter to the American Ambassador concerning President Bush's decision to opt out of the Kyoto agreement. Dr. Jim told us that Noel is doing his bit for the environment, he sent a letter!! George W. must be shaking in his cowboy boots. Have you seen George speaking to the press on the White House lawn? Before he says "Hello", he has to read it from a cue card. Bill Clinton, we miss you!
Mary Leland wrote an excellent on last Sunday's Independent about the Old Head of Kinsale. The heading was, "Broken Pledges Ruin a Paradise". Read it and weep. For something that did belong to us all, and now belongs to Ashbourne Holdings. A round of golf on the course is £190 a day, on a land where we sat and picnicked during those summers of long ago. Local poet Billy McCarthy wrote an excellent poem last year when he heard about the sale of this priceless treasure. See page 10.
I called into the Corner House on Coburg Street last Sunday night to hear some live music. The guests were Nashville producer Jim Rooney (he produced albums for Iris Dement, John Prine, Delores Keane, Lee Valley String Band, etc...). Another guest was Phillip Donnelly a.k.a. The Clontarf Cowboy, Phillip is a superb guitarist and his version of, "The Speed of the Sound of Lonliness", is the best you'll ever hear. They were backed on the night by the amazing Lee Valley String Band. Two hours of great live music, no cover charge, sponsored by Murphy's Stout, great service from the bar staff. Well done to all concerned, to quote Arnie, "I'll be back!"
Do any of you remember when Douglas had it's own folk club, situated in the GAA club? There's a market out there again in our area for some good live music. Anybody interested? Let me know.
Get well soon to my old friend Con Foley. Con, as you all know, is the author of "The History of Douglas", and I've said it before, it should be in every classroom in the schools of Douglas. Chairman Mao had his red book, but we have our green book, thanks to the great Con Foley. Its on sale in the Credit Union and it's a great read.
I was asked to mention that collectors will be calling to houses in the Shamrock Lawn area in the near future to collect the grass cutting money. They do a very good job, considering we don't have a residents association. £15 a year, which works out at 28p a week. Last year when the council took down the old rusty "Shamrock Lawn" sign I bummed a big hunk of rock from council foreman George Delea, the lads in the council cleaned it and dropped it up, and a hundred pounds was spent having it inscribed by a stone mason. That was their last few bob in the kitty, so when they come knocking, give them the £15, a smile and a thank you, after all, we all live here.
Best of luck to Sharon Rea (nee Fitzgerald) with her newly opened recruitment agency in Douglas West and to Leonard Lynch on his O'Briens Irish Sandwich bar, opening next week in Douglas Village Shopping Centre. To Iris, a special thanks for the beautiful chicken curry. If you ever decide to open a restaurant, let me know, I'll be your best customer!
Finally, happy 21st Birthday to my neighbours eldest son, David O'Sullivan. David was only one year old when we moved to Shamrock Lawn, how the years have flown. Enjoy the party Dave. Watch out, I might just turn up with my camera!

Bye for now,
Michael O'Hanlon.

---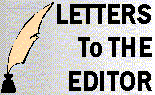 ---