10th May, 2001


Another long weekend has come and gone, and the good news for all of you employee's is that there's another one next month. I was going to drive down to Fountainstown on Monday, but the traffic was backed up to Donnybrook!! (only joking!). A few weeks ago I mentioned how lucky we are to live in Cork - 15 minutes from the ocean. I suppose what makes Fountainstown so attractive is its complete lack of commercialism. Just a shop at the bottom of the hill, and that's the way it has been since I was a kid going to the movies in the tennis club there in the early 60's.
Later on when I married, my wife and I lived in Fountainstown for 8 months. A family friend offered us her bungalow for the winter months. It was a wooden bungalow with a fantastic sea view. Like the Bryan Adams song, "It was the summer of '69". I have happy memories of those eight months, but nothing stays the same, and we moved on. I never forgot the name of the bungalow, "Loretto". The owner, a single lady, died a few years later, and the bungalow went into decay, eventually being burnt to the ground by vandals. A few months ago I drove down to Fountainstown and the site was over grown in Brambles. Now I'm told that site is for sale, and the highest offer is £200,000. A long way from my £5 a week rent in 1969.
I Watching Sky News last night and one of the ads was an Irish one, a message from Fergal Quinn of Superquinn. Fergal told us that thanks to modern technology, all beef can be traced back to it's source with the help of DNA. Think about it, we can phone Fergal, ask him about a burger and he can trace it back to Montana, or Fergal, what about this Granny Smith? This can be traced back to the garden of Eden!!
I think the shareholders are being very hard on Michael Smurfit. Just because Mick's annual wage was £5.2 million, that's only £100,000 a week! Do they expect him to live in a cardboard box?
A sports headline caught my eye last night. The Irish women's rugby team lost to the French. The line read, "The Irish were unlucky to lose to the French". The result? 45-9. Yes, that was very close, wasn't it!
Some peoples problems are huge. Last week I sat and listened to a man and a women talking, well actually, he did all the talking, she just smiled and sympathised. His problem was the huge increase in the cost of berthing his yacht in the Marina in Dun Laoighaire. After fifteen minutes, the woman yawned, looked for an escape, saw a friend and she was gone. The wind was gone out of his sails. Ain't life a bitch!
This Friday night make sure you watch one of Donald Sutherlands best films. I think it's on RTE 1 after the Late Late Show. Check your TV guide, its called, "The Eye of the Needle". Don't miss it!
Speaking of TV, I watched Tina Turner live in Holland last week, shown on TV3. It showed Tina at her best, that women has more talent in her small toenail than all the boy bands (put together) in the world. In the words of her best know song title, "Simply the Best".
I spoke to a young man last week. He was really in a quandry. He wasn't happy in his job, he had been offered another job, but it would have been his third job in a year and he was worried about how it would look on his CV. I could tell it was causing him a lot of stress. He wasn't happy in his present job, if he moved to another job, would he be happy there?
On a related matter, I heard a story about another young person who's causing concern to his parents. A few years ago he wanted to do the course of his choice, but his parents over-ruled his decision and insisted on him following their choice of what he should do with his life. Now he's drinking and falling in the door almost every night of the week.
To finish, read the words of an Eric Bogle song, 'Marking Time', think it just about sums up what one should do in life when decision time comes around ...

"The road behind me disappears, in a haze of vague regret,
the road ahead is still unclear, there's a mist that hides it yet.
So here I stand on shifting sand, waiting for a sign,
I'm standing at the crossroads, marking time.
Listen to your heart, its the only road to follow,
when all your dream have flown, let your heart lead you home.
The wheel of time spins unconcerned, the short years come and go,
and as it spins the more I learn, the less I seem to know.
On the run downhill with no answers still, to this foolish pantomime,
I'm standing at the crossing, marking time.
Listen to your heart, its the only road to follow,
when all your dream have flown, let your heart lead you home.
Yet sometime when I lift my eyes, the road ahead is clear,
the mist was just a thin disguise, to hide my deepest fear.
I know this choice is mine, to live the night or to fear the night,
when I'm standing at the crossroads, marking time.
Listen to your heart, its the only road to follow,
when all your dream have flown, let your heart lead you home."

Bye for now,
Michael O'Hanlon.

PS. My sympathy to the Drinan family. John, a lovely friendly man, will be missed by all who knew and loved him. R.I.P.

---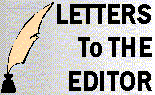 ---