14th June, 2001


Last week I slipped something incorrect into the "Seen Read & Heard" article, just to see how many of you were awake, not too many it seems, but Bob Grebber of Douglas Court Shopping Centre security staff was. I wrote that Douglas man Cathal Dunne had represented Ireland in Israel with our Eurovision entitled "Shalom" which was wrong, the song Cathal sung was "Happy Man" and Bob was the only reader to point this out. Not too much passes the eagle eye of Bob Grebber.
A resident in the Cooney's Lane area of Grange has asked me to appeal to the parents of children, not to allow them to light a bonfire on the green area of Hollyville Estate as it is just recovering from last years bonfire.
On last Thursday night I called down to Douglas G.A.A. Hall to attend a party in honour of local P.P Father Liam O'Regan who celebrated 40 years in the priesthood. It was a full house, I stood back at the bar to watch and listen to the tributes paid to Fr Liam. Sean O'Riordan of Douglas Tidy towns Committee made a presentation (and Sean left later that night £20 richer, he bet me £20 that the No Vote would win in the Friday Count) Even when they are off duty, accountants make money! Sergeant Tom Ryan looked at the huge crowd, turned to me and said "Michael this is what the community is all about" You're right Tom. The Local Clergy were joined on the night by two old friends of Douglas now stationed North of the Lee, Fr Vincent Hoddnett and George O'Mahony. Vincent told me he still gets his Douglas Weekly delivered to Blackpool every Monday by Mossie. The only politician I saw there was our own Deirdre Forde, who I heard singing a duet with Mr Steve Goodman (see photo) at the bar when the suppers were being served. Afterwards Fr Liam sang a couple of songs, the church choir followed with some lovely singing, the dancers took to the floor and everybody had a great night. Well done to Nan who organised the night and to everybody who made it such a success.
My friend Ronnie told me that he heard two women discussing how they would vote in the Nice Treaty Referendum, Ronnie swears its true. One woman asks the other "How are you going to vote?" the other woman replied "I'm going to vote yes" "Why?" asks her friend, "Because Michael Collins voted for it!"
Speaking of the Nice Treaty, I wasn't surprised when junior government minister Eamon O'Cuiv voted no, after all his Grandad wasn't too fond of treaties either!
I met local man Leo Foran the other day in the Village Shopping Centre and he asked me to convey his appreciation to everybody who came to his assistance when he collapsed in the shopping centre. A big thanks to Tom Singleton and the staff of Tesco and Aidan Crowne and all his staff in the shopping centre who came to Leo's assistance. "Leo, I wouldn't expect anything less from a real community shopping centre, glad too see you're back on your feet and well done to all in the centre."
There was a very interesting letter in Saturday's Examiner. It came from a resident in Youghal. It seems the local authorities had videotaped students having their lunch in a local park, the reason? to see if they were responsible for creating litter. The writer ends letter by stating "It seems to me that intrusive and intimidatory measures are not appropriate in a town like ours."
Youghal is a lovely town, a Victorian holiday resort which thankfully has kept a lot of its old charm, but today in this era of the Celtic Tiger, its fighting a huge battle to attract visitors to the town. Nowadays everybody is going to "Santa this" and "Santa that" and Florida, the world is becoming a village. On this evenings paper I read that last year 121 young people under the age of 18 were caught drinking on the street, on the spot fines of £25 were imposed. If we are serious about the litter problem we need to enforce the law, all the advertising in the world will not solve it, a couple of on the spot fines and the news will spread like wild fire. It is not fair on the people who do so much to keep their area clean, Council workers, residents, groups etc., when a couple of litter louts can destroy a clean town or village. I agree with Youghal U.D.C it is the only way, catch them, fine them they won't do it again.
On last Saturday afternoon I called over to Ballinlough for the opening of the "All That Blooms" flower shop, the owner Claire Caulfield has opened a lovely shop in the 5-unit complex next to the Silver Key. Her Father Donie Caulfield is one of Corks best known singers. Claire's Sister, Marian founder of the Cork Animal Care Welfare Centre. Micheal Martin T.D performed the opening and told me both his wife and himself buy all their flowers from Claire. I also met Roy O'Sullivan at the opening, Roy owns the bakery next door it's called Ross's. The O'Sullivan's make their own bread, Roy gave me a loaf which I brought home, it was gone in 5 minutes. Do you remember the bread of the 50's the crusty real bread? Well don't tell anybody (lets keep it our secret and keep it all to ourselves!) Micheal Martin also told me that they buy all their bread in Ross's. Good luck to Claire in your new business, I hope its a 'blooming' success!
Good Luck to Donnybrook girl Jennifer O'Regan who has reached the finals of the Miss Cork Competition. Jennifer will be representing O'Flaherty's of Parnell Place (Ronnie tells me it is the best pub in the City Centre). Of course it is Ronnie, it's owned by Donnybrook man Bernard McCarthy.
Finally good luck to Cork City's and Keary's Kelvin Flanagan who is taking the most important steps of his life this week (no he's not taking a penalty) Kelvin's getting married to Elaine Rose I'm sure I speak for all our readers when I say, "have a great day and a long and happy life together. Congratulations."

Bye for now, Michael O'Hanlon.
---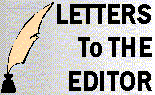 ---