28th June, 2001


Last Saturday I drove down to Carrigaline to check out the open day at the Co-op superstore: What a fantastic store!! Ultra modern. With everything one could possibly need for the home. There were thousands of people there enjoying themselves, competitions, spin the wheel, jazz band, free food, etc. It was about 11:30 when I drove down and the traffic was quite heavy then, but the Gardai and the stewards kept it flowing freely. I spent about a half an hour there, met some 'Weekly' readers, took some photos, and then it was back to Douglas for another engagement. If you have not checked out this superstore yet, take a trip down, it really is a credit to all concerned.

Everyday I meet readers of the Douglas Weekly and we chat for a while about different issues and things that upset and concern them. One person told me the she passed a house where the owner had cut the hedge which was facing the footpath; but the owner had left the hedge cuttings on the footpath, for somebody else to sweep up!!
Another reader, a pensioner, told me that O.A.P.'s do not have access to free travel on the buses until after 9:45am. It seems a bit unfair that the elderly who have worked all their lives, paid their taxes , are now treated like second class citizens, confined to a second class timetable. Perhaps we need a Momma Rossa Parks in Douglas. For those of you not familiar with Grandmother Rosa Parkes, she was a black woman who lived in one of the southern U.S. states in the early 60's. The bus companies had a segregation role that all blacks had to sit at the back of the bus. One hot day this tired grandmother got on the bus and sat in the front seat, the driver told her to move to the back of the bus, but Rosa Parkes refused. The driver called the police and Rosa was taken off. Word spread around and every black person in the state boycotted the bus companies. Within a short time the bus companies were losing thousands of dollars and eventually the rule was scrapped and black people sat where they wanted to "because when Momma Parkes sat down, the whole world stood up."

Another reader telephoned me with a story of what happened to her and her family on her birthday. I asked her to write it down, because sometimes in a telephone conversation we tend to omit certain things, or I forget them!! So the woman concerned dropped in a letter today, signed with her address and telephone number included. The person's daughter had booked a table for three people in a Douglas restaurant. The meal was to celebrate the woman's birthday. The booking was for 1:00pm. They arrived at 12:57pm, were shown to a table and given a menu. According to the woman they were ignored, whilst people who arrived after them were served. Finally at 1:30 pm the family left. When the woman got home she telephoned the restaurant, she spoke to the manager who apologised for the staff not doing their job, but assured the caller it was "nothing personal". We only have one birthday a year and its a shame that such a special day was ruined for this family. I've always said that the best form of advertising is a satisfied customer, because they'll spread the good news.

I called down to the new betting shop in Douglas today. Paddy Power has come to Douglas. It's situated in the heart of Douglas village. This is real comfort for the customer, lots of seating, with more T.V screens than Rupert Murdoch has, Bright, pleasant staff should ensure that Paddy Power is here to stay in Douglas, and you can bet on that!!

I called over to Ross's Bakery yesterday (next to the Silver Key ) actually, my wife sent me over for a "Spotted Dick" ,an apple tart and a loaf of bread, I called in next door to say "Hello" to Claire Caulfield in her flower shop. Elaine told me that her father Donie Caulfield is 60 years old this week. Donie is one of Cork's finest singers on the circuit. So if you should drop in some day for some flowers and you see a dark haired man with glasses, if he has his guitar with him, he might just give you a couple of verses of "Roses are Red", Happy Birthday Donie!!

Good luck to Alan Foley on his new barber shop which is opening on Monday 22 July in Tramway Terrace. Alan has been involved in the hairdressing business for the past ten years and now he has decided to take the giant step!! We spoke for a while, then Alan told me that his grandfather is so pleased to see his articles each week in the Douglas weekly: for a second I thought perhaps Alan's grandfather was a PRO for a sports club sending in results every week. Then Alan told me his grandfathers name , Con Foley, the man who wrote the History of Douglas! Greetings to Con and his wife, I hope you're both well, and Con, when can we expect to see 'The History of Douglas - Part 2'?

Good luck to Galway man Vincent Ledwith, now living in Douglas who's expertise in all aspects of financial services are available to anybody needing his professional advice.

Finally a joke for the week
God: "Noah, I want you to build another Ark"
Noah:"the same as he last one, Lord?"
God: "No, I want you to build a six storey one"
Noah: "I suppose the same animals as before?"
God: 'No, I want it filled with one type of fish"
Noah: "What type Lord ?"
God:"Carp".
Noah:"Why Lord, only filled with Carp?"
God: "Because I always wanted a six storey Carp Ark!!!!"

Bye for now,
Michael O'Hanlon.
---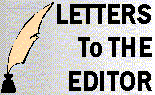 ---