5th July, 2001


I'll start this week with a joke. You all remember last year when Dick Spring told the Country that he had not bought shares in Eircom because he had no cash at the time, and we all believed Dick, didn't we? Just when we think something like that couldn't happen again, another politician comes up with an incredible story.

Every week in the Sunday Indo they do an article called, "My Favourite Share". In this article a well known person writes about his/her investment in the world of stocks and shares. Last week it was the leader of the Seanad Senator Donie Cassidy. Donie tells us property is his game and I quote Donie's words, "I paid £1.65 million for Groomes Hotel and we spent £6.4 million on it. My sons and I have three Sky Music shops in Dublin Airport, we also own the Celtic Note music shop in Nassau Street. I have a major share in the Belvedere Hotel on Gardiner Row. I built a bungalow for £5,000 in 1972, and last week I refused £150,000 for it!"
Then Donie tells us, "Luckily, I never touched Eircom shares, as I had no spare cash in 1999!!" Donie, get a new accountant immediately, or get a chip van, it's money on the counter!

I need a break. I know I need a break because this week when I got out of the shower on Monday morning I put shampoo on my toothbrush!! Right Michael, I said to myself (that's another sign), the next step will be washing hair with toothpaste. After that the men in the white coats make a house call looking for 'yours truly. So next week I'm off around Ireland. I prefer to go on holidays in September, there's something nice about Autumn, the hotel prices are cheaper!! But I know, I won't last until September. I'll bring my notebook with me and I'll let you know how I get on (I'll skip Doolin this year, after the one teabag (second hand, I swear!!) in the teapot for two last year. My wife loves Clare, Galway and Westport in Mayo. I might check out Killarney, where a reader who stayed in accommodation there was charged £12 for two 1 minutes phone calls to Cork!!

I drove down to Carrigaline with my wife last Saturday morning to show her the new Co-Op Superstore. I always take the back road up through Donnybrook, just past Scart Cross, at about 11.45am. A small silver car with a young male driver came around the corner about 70 miles an hour. He was going so fast I couldn't make out his reg. number or model or car, but if he hit us, we were dead. If those crazy bastards want to kill themselves, that's their choice, but we don't want to go with you. When God decides when my time is up, I'm sure he doesn't need any help to send me on my way. Does anyone know where I can rent a Sherman tank for my trip around Ireland?

Today, Tuesday, at exactly 12.50pm, I was driving through Douglas West on my way home for lunch. The bus was stopped outside Douglas Cycles for passengers to get on and off. A woman in her thirties was passing on the footpath, when suddenly she tripped, stumbled, tried to control her fall, and only her quick thinking made her put her hands down to protect her face from crashing on to the worst piece on an excuse for a footpath in Douglas. If this had been an elderly woman, or a pregnant woman, the consequences could have been horrific. For God's sake, would somebody in authority do something to fix the piece of horror (which does not deserve to be called a footpath) soon. It's criminal!!

Another icon of people music passed away last Sunday. The great Chet Atkins, who has done more to popularise country music than anybody else. The man who got rid of the 'twangy guitars', told Jim Reeves he was singing an octave too high (listen to Bimbo, the old Jim Reeves style), then listen to "Distant Drums, He'll have a Go", when Jim dropped an octave., Chet added strings, backing singers and one of the most romantic singers of all time was reborn. The next time you hear Perry Como singing, "And I Love You So", or, "For The Good Times", think of the man who produced the fantastic sound. Chet Atkins, what more can I say, except, "Angels put your harps aside, the guitar man is on the way". Thanks for the wonderful music, Chet.

I watched the golf on the television last weekend and it was a joy to behold. Congratulations to Murphy's and to everybody involved in making it such a tremendous success. I drove down to Midleton on Sunday and the traffic was flowing freely, thanks to Grada traffic corps, and the weather? Well, it proves what I've been saying for years, God has Cork connections!!


Bye for now,
Michael O'Hanlon.
---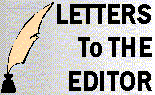 ---