19th July, 2001


Tell me I'm dreaming and that I do really need a holiday!! Did anybody see the Jerry Springer Show on Monday night? A woman fell in love with half a man!! I'm not joking!! It looked as if this guy had been chopped in half. He was using his arms as feet to chase the woman's husband away. Can anybody confirm that I saw this, or was I dreaming?

There has been a huge improvement lately in the condition of Douglas. It's a shame that the vandals, with their spray cans, are destroying people's property with graffiti. I can never understand the mentality of people who do things like that. People go to work, get paid, buy paint, paint their walls, and then some morons destroy it. Why don't they do it to the walls of the house they live in? Anyway, well done to everybody involved in making Douglas prettier. The flower baskets are beginning to appear all over the place, and the roundabouts are a credit to the Corporation, County Council sponsors, and the people who give their time to give us all a sense of pride in Douglas. Congratulations!

Our politicians started their summer holidays last week, and they return to the Dail on October 3rd. Not a bad break, three months, and they gave themselves a wage increase before they left! They figure in three months time when they return to the Dail, the people will have forgotten about the wage increase., and do you know something, they're absolutely right!!

Speaking of politicians, I'm told that we may see an independent standing in the next election. I'm talking about our constituency, South Central. I believe a strong Independent candidate "would rattle a few cages", and cause a few headaches for our sitting T.D.s. Whoever it is who decides to stand has, according to the press, about nine months to build up a profile.

Get well soon to Peg Moloney from Douglas Road, who we all hope to see back in Douglas in the near future. Also, Happy Birthday to Kathleen in the Douglas Village Shopping Centre information desk.

When you're reading this article, I'll be somewhere in the West of Ireland, either wearing factor 15, or a raincoat. I'm writing this article now at 1.30am in the morning, and at the same time making a mental list not to forget the usual holiday items. I think I'll wrap up now because I need a couple of days in the Burren and in Connemara to clear the cobwebs, and if the good Lord allows me, I'll be back next week with my piece on my travels around the West of Ireland.

Finally, I will have my camera with me, so if you should see me in Clare, Galway or Mayo, give me a wave, you might be in next weeks Douglas Weekly.

Bye for now,
Michael O'Hanlon.
---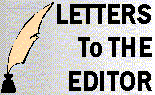 ---