9th August, 2001


It's a sad state of affairs when mothers ask me if there is any news on somebody opening a nightclub in the Douglas area. Not for themselves, but for their teenage sons and daughters. I'm told that the city centre is becoming a no-go at the weekends, especially when the night clubs close. Mothers and fathers who cannot sleep until they hear the key unlocking the front door and they know their children are home safely. I've spoken to young people who told me they, or their friends, have been beaten up in the city centre at night. What happens to the thugs when they get caught? A £30 fine, and they laugh at the system. No wonder they laugh, they're probably on £300 or £400 a week wages. A half days wages is not exactly painful. My suggestion would be to confiscate their passports for one year for the charge of assault, so when the summer comes along and all their friends are going to santa this or santa that, they're stuck at home. That will hurt more than a paltry fine. Perhaps readers, especially parents, would let us know what they think of a night club for the Douglas area.

Now that things are beginning to happen in Douglas, especially with all the floral displays on the roundabouts, the houses on the St. Columba's terrace look beautiful, it is about time we had some sort of annual carnival or festival. Last weekend there was a 'latino' weekend organised by the Cork Vinteners, but as far as I could see only the Bohemian took part in our area. The bar played Latin American music and the restaurant served some beautiful spicy dishes. The main organisers would want to put a bit more into the marketing and advertising of this concept if it is to grow. The next long weekend is the October weekend, and that means jazz!! Why not paedestrianise Douglas East for the October weekend. Buskers, live music in all the bars, hotels and clubs, an open air concert, inter-pub quizzes, inter-pub football matches. The potential is there, let's put some fun into Douglas.

Speaking of fun, Noel Magner tells me that there will be an Elvis tribute rock'n'roll night on in the Rochestown Park Hotel on Saturday night, August 18th. Tony "Elvis" Leen, the Stardust band and the ageless Rockin' Gerry will bring us back to when rock'n'roll was young. I'll be there on the night because that's my music!!

I, like most people in the Douglas area, was shocked and saddened by the tragic death of John McSweeney. I first met John about 20 years ago. I forget how we met, but we discovered that we liked the same type of music, traditional, bluegrass, folk. John, like me, enjoyed a trip to the Lobby folk club, have a few jars, meet people with the same musical tastes and make new friends. John was, by trade, an electrician, and was always on hand if there was an electrical problem in our home. Many years ago when I was a DJ, in another life, I was honoured when John asked me to provide the music at his wedding, when he married Rhye. They married on December 8th, and the reception was in the West Lodge Hotel in Bantry. I brought my wife and children with me, and they stayed in the room while I did my show. I began at seven, and about half an hour later, John asked me where my family was? I told him they were up in their room. "Mick," John said, "Get up there and tell them to join the party". I did, and they had a great night. Even though it was his big day, he still thought of others.

Then John and Rhye moved to Crosshaven, but we would meet up a few years later when I worked in the chipper there. An electrical problem in the chipper, and John would be down to fix it. John loved his chicken and chips and a carton of curry sauce. Sometimes I would close early and the staff and I would proceed to clean up, when there would be a tap on the sidedoor and a voice would say, "Mick, anything left hot or cold?" It was John, and the chipper, opened or closed, was always open to John. If I was off-duty the staff always looked after John, because he was, in their words, "A gentleman". The picture below is one I took of John as he called in for his chicken and chips, and always a smile, and that's the way I'll remember him.

My deepest sympathy to his wife Rhye, his parents, Jack and Biddy. I'm sure I speak for everybody who knew and loved John that our thoughts and prayers are with you and that God will comfort you in your tragic loss.

Bye for now,
Michael O'Hanlon.
---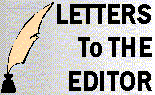 ---