16th August, 2001


We go a press release last week from the Cork Folk Festival committee to tell us that once again it's coming up to that time of year. Many years ago, one of the highlights of one of the festivals I attended was a show in the Metropole, Peter Rowan on guitar and vocals, Mark O'Connor on fiddle and Jerry Douglas on dobro. What a trio!! Their version of Patrick Kavanagh's "Raglan Road" was an experience to treasure, or two weeks ago in the Lobby, Buddy Mondlock, singing a haunting version of "Waltzing Matila", or Eric Bogle, in the Lobby, telling us how he wrote "The Green Fields of France" (his own title for that song is "No Man's Land"). Our own Lee Valley String band with Phillip Donnelly and Nashville record producer Jim Rooney, in the Corner House a few weeks ago, was another great concert. So good luck to the Cork Folk Festival, it looks like a good line-up again this year, and who knows, some year we might see my two favourite groups perform in Cork, The Kingston Trio and the Brothers Four.
The Brothers Four have been around since the early 60's and they're still going strong. I have quite a few of their LP's since the sixties, but for my birthday, two weeks ago, my children bought me their latest live album, called "The Tokyo Tapes", a double CD recorded live in Japan, where they have a huge following. I haven't stopped playing it since. I ordered it through the internet (log on to folk era records), and within a week it was at my door. To any boy-band starting out, if you want to hear live harmony singing, get this CD. Their version of "Whiskey in the Jar" would go down well in Ireland, after a few pints!!
I e-mailed the Brothers Four and complimented them on their excellent album, and by return mail I got a reply from founding member Bob Flick telling me that they would love to play in Ireland. Who knows, perhaps the Douglas Weekly might present the Brothers Four live in concert in Douglas, stranger things have happened.
I watched the new Hannibal Lecter movie last night and I must say, the ending was a 'hair-raising' experience, not just for me!! I must ask the question, does Anthony Hopkins really need a couple of bob that badly. A good movie to rent is 'Manhunter', on which the Hannibal Lecter character is based. Does anybody know where I can rent a copy of the 'Sunshine Boys', starring Walter Matthau and George Burns?
I have a script written for a new James Bond movie. This will be his most dangerous assignment yet. 007 is sent to Ireland to break into a castle, get past 173 security guards, take some photographs of a secret wedding, and he must not stop to say hello. He will then return to 'Q' with the photos, and he will pay him £1,000,000. I've sent the script to Pierce Brosnan, but I'm still waiting to hear from him!!
Today, Tuesday, and the rain is pouring down all day and I can't wait to see the condition of the South Douglas Road surface after the deluge. Every few days a bit of tarmacadam is dropped into a hole in the road and off they go again. The road from the roundabout to Greenhills Court needs completely resurfacing!!
Douglas Court Shopping Centre has a new manager. I called over yesterday to meet Órla Lannin at the centre. I'm sure we'll all wish the lady from West Cork the best of luck in her new good, not that people in West Cork need luck, they were born lucky!
Didn't Douglas look well on 'Nationwide' (RTE) last week. Sometimes when we live in an area we tend to take it for granted, but seeing it from an outsiders view through a camera lens, we appreciate it a lot more. Well done to RTE for dropping in and giving Douglas some national profile, and not forgetting YOU, who put in the weekly effort. One small matter, the lovely new floral display and seating under the bridge, before one turns towards Douglas Court, is somewhat marred by the ugly green transformer (is it the property of the ESB?) which is badly in need of a lick of paint. It spoils the beauty of th work which is behind it, somebody might check it out.
That's about it for now, except to say see you at the Elvis night in Rochestown Park Hotel on Saturday night.
Bye for now,
Michael O'Hanlon.

P.S. The best forecourt coffee around is to be found in Texaco, South Douglas Road., Cappuccino, check it out!
---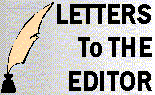 ---