23rd August, 2001


Two weeks ago I drove up to the Airport Roundabout to take a photograph of the fantastic aircraft topiary. A few years ago this airport was covered in weeds and at the time I mentioned that it was a shame that our visitors first view of Cork when they left the airport was a roundabout of weeds. A few days later the weeds were dug up and finally this beautiful piece of art was installed. Two weeks ago I spoke to a council official and mentioned to him that I might be able to persuade some company to sponsor security for the topiary. The next day we rang a company, they were interested in sponsoring it and we put them in touch with the County Council, but other people had different ideas.
You all remember that terrible Tuesday night two weeks ago when it poured with rain, really heavy all night. Someone or some group went to the roundabout and vandalised it, I can understand someone committing a robbery, I don't agree with it but I understand it, but to attempt to destroy a thing of beauty makes me wonder what is out there. Did they pick up a newspaper and see a photograph of the topiary and decide "Hey this was made to be destroyed, lets go". I was driving into town the other day and many of the trees along the South Terrace, young trees have been broken. If I might make a suggestion, the next time something attractive is unveiled or planted do not photograph it for the Press, only write about it, the people who commit these acts can rarely read or write.

I met an angry resident of Douglas West last Friday night and the cause of his anger? He spent twenty minutes in his car trying to exit from Galway's Lane on Friday afternoon. Footpath reconstruction was going on outside the South County, traffic cones, a JCB and more, was causing traffic chaos. And his complaint? The traffic being directed by one of the workers employed by the contractor! "Not a Garda to be seen all day", he said. Another complaint he had was the speed motorists drive up through Galway's Lane. He asked me to pass on the message to our local councillors, Galway's Lane need speed ramps now. I've passed on the message.
Now the Eileen & Jeans Shop on the South Douglas Road has closed (Good Luck to Eileen & Jean) Their personality and sense of fun will be missed by all their customers and friends. It is vital that a pedestrian crossing be provided for people wishing to cross to McCarthy's Shop or the Post Office. There are a lot of elderly residents living across the road and they need to cross in safety, don't wait for a serious accident, two flashing lights and two tins of paint, one black and one white, and we'll all be happy.

I took a lot of photographs last week, I suppose about 70, so if I took yours and it is not in this weeks Douglas Weekly, don't worry it will be in some future edition.

I went to the Elvis Show in the Rochestown Park Hotel on Saturday night (as I said I would) It's my kind of music, and I've been to most oldies shows, which have been held there. Promoter Noel Magner has been in the business now for many years and everybody will tell you it's a dodgy business, you win some, you lose your shirt on others.
I met Noel on the stairs leading up to the Estuary function room. He told me that ticket sales had been slow all week, but all of a sudden the crowds turned up on Saturday night, that's always good news for a promoter, he'll sleep well that night. I sat in the foyer and met Bob Kearney and Anna of the Stardust Showband, who opened the show, and they were brilliant, a great mix of good music. I met my old friend Rockin' Jerry, who was looking forward to the gig. The hotel staff kept on bringing up more and more chairs, on the weeks ticket sales they had allowed 300 seats, but they provided an extra 100 and the staff and security provided people with seating as the needed them, Then Mark 'Elvis' Leen came on, and people seemed to be having a good time,. I took some photos and I left about 11.45pm. The next day I heard about the disturbance that was created by about 30 people, members of the travelling community.
Under our law, nobody had the right to refuse admission because of their race, creed or colour, and that's the way it should be. Anybody who has read my column during the past four years knows where I stand on racism, I abhor it. In the eyes of the law, we all have rights, minorities have equal rights. What about the rights of the 470 people whose night was ruined by 30 people? What about the rights of the staff of Rochestown Park Hotel, whose right it is to work in safety, without fear of physical assault? What about the rights of the directors and management of the Rochestwon Park Hotel to protect their staff and patrons from intimidation and fear of assault? Do ordinary decent, hardworking people, who go to one of the best hotels in Ireland, have any rights?
A man in Dublin was fined £500 for throwing a cigarette butt out of his car window, a convoy of travellers take over a football pitch and cause £10,000 worth of damage with filth and litter left behind. Where is the equality in the litter law here?
I listened to the local radio station today when people rang in and complained about 'this and that' as they are entitled to do. They complained about Noel Magner, and about the Rochestown Park Hotel. Noel Magner organised a great night, the hotel staged a great show, and a good night was ruined by about 30 people. These are the people who ruined your night, nobody else!! And if they are found guilty of committing an offence, they should face the same rigours of the law that we must all adhere to.
A couple of years ago I took my wife and my mother to an American Drifters night in the Silversprings Hotel (before it was taken over by the Moran group). Halfway through the concert a riot started. I took my wife and mother to the foyer and rang for a taxi, but the security man would not let us out, because there were people outside kicking the door, trying to get in. Eventually squad cars and paddy wagons arrived and the security man escorted us to the taxi. A night ruined.; What about our rights? The culprits on the night? Travellers!
I demand the right to take my family out for a night to my local pub or hotel and I expect to be protected against acts of violence on the premises. Is that too much to ask for?
Finally, on this matter, I spoke to Rochestown Park Hotel's general manager Liam Lally today and he assured me that this would never happen again as long as he is general manager, and that he would refuse admission, on the advice of his security personnel, to any group he believed would cause a disturbance on the premises. After all, the 215 staff of the hotel have rights, don't they?

Bye for now,
Michael O'Hanlon.

PS. If you want to fight, join a boxing club!
---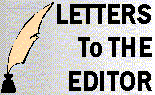 ---