30th August, 2001


I met a reader in the shopping centre last weekend and she told me about a problem she is having with her holiday home in Church Bay, Crosshaven. Yes folks, the oldest problem known to man, litter!! For the past few weeks the Mackrel fishing season has been upon us, and some anglers are dumping fish heads and bait as they leave the bay. They're dumping them in the road, in hedges. We all know how rotten fish smells after a few days, attracting vermin, flies, and a health risk in the making. She told me on the weekend, people discard soiled nappies, cans and bottles on the beach. She mentioned the lack of litter bins in the vicinity of Church Bay. I gave her a contact telephone number for somebody who might to able to help.

I drove down to Myrtleville on Sunday night. What is there about that lovely little place that brings me back? I suppose I'm trying to recapture my youth, to dream the impossible dream. One thing about Myrtleville, it's never changed. Alright, there are more bungalows than there were when I holidayed there in O'Regan's field, but nothing else has changed.

The County Council should do a clean up of the beach, not litter, it was pretty clean. But the seaweed was all over the place. It smells, attracts flies, and it would not take a lot of effort to take it away. I remember in the late 50's, my mother would be heading down to the beach with us at 11.00 in the morning to secure a place before it was full up!! But nothings stays the stay however, Myrtleville has a magic. I've said it before, we're so lucky to be located only 15 minutes from the coast.

Speaking of litter, bins are badly needed over at the bus stop at Douglas Court Shopping Centre (where the taxis collect their fares). The place is usually pretty grotty, not to mention the people who throw their fast food wrappers over the wall. A litter bin might not stop that, but it would help.

The best of luck to former Cork hurler, Johnny Crowley, Finbarr Buckley, Dominic Wilson, Pat Murphy and Patrick Clarke, who have taken over of the Glenanaar on the Boreenamanna Road. When I lived on the Blackrock Road, I knew it as the Boreen Bar, but now its a super lounge, catering to a huge population. I spoke to a friend of mine who lives on the Blackrock Road, who called in there last week, and he told me that the friendliness of the staff was tops. With a compliment like that the Glenanaar can't lose. I met Johnny Crowley yesterday and I asked him the 64,000 dollar question, who's going to win the All Ireland hurling final? John's answer was, "Michael, my head says Galway, but my heart says Tipp." I know a certain Galway man living and working in Douglas is set to make a good few bob if Galway win the double. More anon...

Councillor Terry Shannon sent us an email in reply to a letter we printed from a resident in Mahon last week, regarding the need for traffic ramps in the estate. Terry tells us that he hopes to have good news for the residents soon. Terry, you might take a drive up the South Douglas Road, outside what used to be Eileen and Jeans shop. Spend about ten minutes there and watch the elderly people and parents with children, trying in vain to cross to the post office and McCarthys shop. It's very dangerous, the residents need a paedestrian crossing there now. Thanks Terry.

Bye for now,
Michael O'Hanlon.
---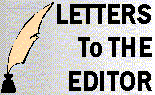 ---