6th September, 2001


A few weeks ago we published a poem by a woman named Elizabeth (Akers) Allen. The poem was called "Rock Me to Sleep", we got a fantastic response to it, and about two weeks ago a reader stopped me in the shopping centre and asked me if I had any information about the poet or the poem. So here goes ... Elizabeth Allen was born on October 9th, 1832 in Maine, USA. She married at 19, but divorced a few years later. She worked in the newspaper business, went to Europe as a correspondent for the Boston Evening Gazette. In 1859 while in Rome she dispatched a poem to the Saturday Evening Post, the poem was "Rock Me to Sleep". Two years later the American civil war began and the poem meant something special to every young man stuck in a trench, fearing death. The opening two lines are, "Backward turn backward O time in your flight, make me a child again for tonight". The last two lines are "Over my slumbers your loving watch keep, Rock me to sleep, mother, rock me to sleep".
Elizabeth died in New York in 1911, aged 79. Most of her poems can be found in the "Yale Book of American Verse", or through the internet.
Last weeks tragedy in Clonmel cast a shadow over us all. Everywhere I went people spoke to me of their sadness at what had taken place. Some rang the office offering help, these were good people who wanted to do something. At this stage, pray for Christine O'Sullivan and everyone affected by what happened. Personally, I want to salute her strength, courage, dignity and faith, which is an inspiration to us all.

I called down to the Rochestown Inn last weekend, and Gary O'Donovan and staff have really transformed it into a bright cheerful bar. A reader told me that the lunches there are an experience to be savoured, and more good news for patrons, live music on the weekends. How many times have I said it, nothing beats live music!! Do we not have the best selection of bars in Cork?

The Ireland/Holland game was a joy to behold. I swear, I aged 10 years in the last twenty minutes of the game, and Roy Keane? He's a rock!! I watched the England/Germany game, but I fell asleep after the third English (or should that be Liverpool?) goal. England were very good, but Germany were terrible. I felt we could have beaten them. On Sunday morning I watched Sky News and the presenter said, "German police said that they had arrested more German hooligans than English supporters!!" Don't you just love unbiased news? When they're Germans, they're hooligans, when they're English, they're supporters!!
I don't think I'll say much about the Kerry-Meath game, as all my Kerry friends would agree with, however, Galway will be no push-over, or so I'm told.

The Great Southern Hotel at Cork Airport are now doing carvery lunches, and my wife and I called up for Sunday lunch. I parked facing the runway and saw a plane taking off. I rarely listen to the radio, preferring my own taped music in my car. My wife said, "Listen to your tape". It was the Brothers Four singing, "Early Morning Rain", and as we watched the plane taking off, the Brothers Four were singing the lines, "Out on runway number nine, big 747 set to go". Anyway, we got out of the car and the air at the airport is so fresh and pure. A walk around would sure build up an appetite (we'll leave that for another day!) My wife being of an artistic leaning was very impressed with the decor. The waitress told us that it was designed by John Roccha, the well known Irish fashion designer. The lunch was excellent, we got a window seat, watched the planes take off, and like Arnie, "We'll be back!!". Again, the most important aspect, very friendly and smiling staff, always a winner.

I called up to Breens of Donnybrook on Monday. Looking across the road at the bus stop I noticed all the litter under the seat, it looked terrible. I mentioned it to Jerry Breen. He told me that last year Breens sponsored two plastic litter bins at the bus stop, but vandals set fire to them. Jerry told me that he rang the County Council and offered to sponsor again, two metal bins. That was twelve months ago, and nothing since from the council!! Do we need a council office in Douglas? Yes!!

This year, for the first time, the Douglas Weekly will host it's own unique Christmas party (for one night only!!). You might remember the Douglas Rose night, especially the people who had seen the 'man' in action. Well, they were raving about the one and only Dickie Rock, who tops our bill on the night. Before Dickie, I believe we have one of the best entertainers on the scene (as a matter of fact, a well known young local band singer said to me recently, "if there's one singer I'd hate to follow on stage, it's Art Supple!"). Yes, Art and his band, like good wine, get better with age. Whilst you are eating your meal, Cork's own Dick O'Sullivan will entertain you with Christmas party tunes on the piano. MC on the night is the ultimate professional, Noel Welch. A four course meal, five hours of great entertainment, including a visit by Santa. Book your tickets now as the show is only on for one night! Tel: 4896496 for details.

Next week I will be doing a piece on a man living and working in Douglas who is having difficulty getting landlords to accept his rent allowance cheque.
Finally, Happy Birthday to Frances Pinfield and get well soon to Bernard McCarthy. Bernard, I've always said it, rock'n'roll, it takes its toll!!

Bye for now,
Michael O'Hanlon.
---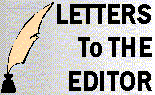 ---