18th October, 2001


The word "Infidel" is being bandied around a lot lately. I decided to check out the literal meaning of the word , and it means, "One who denies the existence of God", or, and here is another definition of the word Infidel, "An unbeliever, as viewed from the standpoint of a believer in any other religion". Somewhat similar to what it was like when I was a child in the fifties, we were told only Catholics went to heaven, but thankfully, Pope John 23rd got the vacuum cleaner out in the early 60's and the cobwebs were blown away.
On the 11th of September I was just about to telephone my mother to wish her a Happy Birthday when my wife called me in to watch television, and the birthday wish was forgotten. I couldn't work or concentrate for the afternoon. I drove down to Douglas Village Shopping Centre and a large TV screen in the centre was showing the full horror, live for us to see. As I stood, watching with other people, a man passed me and whispered into my ear, "That's religion for you!" Was he right or wrong, I don't know.
We still don't know how many people died on that dark day. People mentioned 6,000, Catholics, Protestants, Jews, Muslims. We tend to forget that it was the World Trade Centre, filled with people from all parts of the world. In the following days and weeks did we see people protesting, burning effigies, setting fire to cars and buildings? No, we did not! We saw them grieving, going to Church, praying, crying, and in the following weeks we heard stories of people going to New York to take home a shovel of dust from the site, to bury it. I have never seen such dignity. Now the world goes after the purpertrators of this evil deed. Millions are marching in protest, threatening 'Holy War', mayhem. Do these people believe that they can murder 6,000 men, women and children, and get away with it? All it takes for evil to triumph is for good men to do nothing.
Did I hear Michael O'Leary of Ryanair right on the RTE TV News on Sunday? "If the workers of Aer Lingus lose their jobs, well, tough shit, that's the way of the world". Correct me if I'm wrong, but does anybody else find that as offensive as I do? Mr O'Leary, you'll never get me on a Ryanair flight, not even if it's only 20p to Los Angeles!!
Did I hear that there was an exhibition held recently in Dublin geared towards the over fifties age group? One stand was selling a "pay for your funeral now" policy, another had cod liver oil products for those creaking joints. I trust, and hope, it was a flop!
I drove down to Fountainstown on Sunday. As usual, all the best seats were taken, a row of cars facing the ocean as the driver and passengers gazed at "from whence their ancestors came". Some might say it doesn't matter where we came from, it's where we're going that matters. My grandmother (when I asked her where I came from) used to tell me, "You came from a head of cabbage". Oh, the innocence! Oaks from acorns grew, one and one made two. I believed it all, didn't you? Anyway, I had to use the toilet, the big one's were shuttered and bolted, but there were two of these portable one's there. Never in my life have I ever experienced anything so disgusting as when I entered one of them. Dante could have written a book about it. If God reads this and decides I'm not going to heaven, then my idea of hell would be the portable loo in Fountainstown!!
The singing competition has started in Douglas GAA. Every Friday night, with cash prizes totalling £1,000, it is set to be the biggest and best yet. Teams of three can enter, with each singer singing two songs. Further information is available from Michael Kennedy at the Douglas GAA club, tel: 4895559. The Douglas Weekly has a team entered, and as manager I'm claiming 20% fee, right Jerry?
Michael O'Connell, chairman of Douglas Credit Union rang me last weekend and asked me to organise a quiz team to represent them in the quiz night at the Country Club last Monday night. So up we went (myself, Dominic and Anne McGrath with Tom Deasy) to take on another 24 credit union teams, and we won!! So the cup is back in Douglas for the 3rd time in 10 years. I presented the cup to Michael on Tuesday, and then he beat me in snooker on Tuesday night! Well, I was mentally drained after the quiz, that's my excuse and I'm sticking to it!! Well done to my team mates, to win by one point in the last round was sweet. Well done to Glanmire, who were runner's up.
Congratulations to Rochestown man Dan Sheehan, who has opened a beautiful carpet and floor covering showroom in the North Point Business Park, near the Commons Road. Dan has been involved in the carpet business for many years and is always at hand to give you his expert advice when you call out.
Next Monday night I'm going to the races at the Rochestown Park Hotel. Mary Coakley and her daughters of Chimera Gymnastics have organised a huge race night. A lot of Douglas businesses have sponsored a race on the night, the shopping centre, Tesco, and not forgetting the Douglas Weekly Classic - confined to throughbred horse only! Hope to see you all there. I know it's going to be a great night, and the following weekend is the long weekend, and all that jazz. I'll be hitting the 'Jazz Trail' armed with my camera, check the Douglas Weekly for the best entertainers around!
Finally, the tickets for the Douglas Weekly Christmas Show are now available from our office in St. Patrick's Mills. A deposit secures a seat for Dickie Rock, Art Supple, a beautiful four course meal, and Santa!! Roll on December.

Bye for now,
Michael O'Hanlon.
---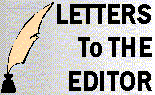 ---