22nd November, 2001


We had a family Christening last Saturday in St. Columba's Church. When the ceremony was over quite a few people told me it was the nicest Christening ceremony they had ever been to. I just wish to thank Fr. Liam O'Regan who did such a great job on the day. His warmth and humour made it a great day for us all. On a related note, my wife told me that she heard a missionary Priest describe heaven as "The first smile from a newborn baby". Who could argue with that description?

A reader and a member of Douglas Swimming Pool told me that there is still a lot of uncertainty about the future of the pool. She told me that she voiced her concern to a local TD. His response was that the only way to ensure it's future was 'people power pressure'. Readers, never underestimate the power of your vote, and with a general election looming in 2002 now is the time to put a little pressure on your local representatives. I firmly believe that we need this social amenity, now more than ever our youth need more sports and recreational facilities and if the pool goes, Douglas and the surrounding areas will be a poorer place.

Week four, and still no explanation from McDoanld's in Douglas as to why I got a Big Mac with two bites taken out of it. Not even an apology, a telephone call, a letter, nothing! A reader expressed an opinion as to why I have not received an apology. If they issue an apology, they are admitting a wrong doing, and this might lead to litigation. I don't know, but what I do know is that in all my years in the fast food business I never sold a burger with two bites taken out of it. Perhaps they think I'll eventually tire of writing about my experience, so as from this week I won't mention it anymore, but McDonald's still owe me the price of a Big Mac, and no, I don't want a replacement Big Mac because, "Once bitten, twice shy!!!", or should that be, "Twice bitten, once shy"?

Thanks to the reader who gave me the names of the Douglas soccer team, which was in last weeks Douglas Weekly. This week we publish the picture again, this time with all the players names. We always get a great response to the old photographs, so keep them coming in, and even if you don't know who's in the photograph, don't worry, there's always a reader/readers out there who will name them.

I agree with the sentiments expressed by the writer in the past two week's Douglas Weekly's. The anger and frustration is understandable. Picture the scene, a local man/woman writes a song, records it, spends a couple of thousand pounds to put it on to a CD, then comes the hard part, getting a local radio station to give it some air-play. To quote a well known song title, "The Impossible Dream". If U2 were starting off today, they probably wouldn't get their songs played on the radio. A few years ago, Youghal was awarded a community radio licence, and good luck to them. I've heard good reports about it's support fo local artistes, which is what local radio should be all about. Now that Douglas has a population approaching 50,000, perhaps a community radio licence might be in order? After all, there is more to our musical life than Britney Spears and Westlife, isn't there?

Congratulations and the best of luck to Michael Lenihan and Kieran McCarthy on their new book, "Cork, a Pictorial Journey". We hope to offer a few copies of this book during the next couple of weeks. A simple question, and a copy of this fabulous book could be yours for Christmas. Watch this space!

Finally, this weekend I'm going away for the weekend. Kerry looks like a good bet. I presume that there will be fantastic offers now that we are in the Winter season. Anyway, I'm going away for two days to re-charge. I'll let you know of any good value bargains I encounter. See you next week.

Bye for now,
Michael O'Hanlon.
---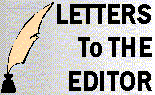 ---