29th November, 2001


Well, I had my weekend away. I'll never forget what Barry Roche said to me a few years ago when I was interviewing him. At the end of the interview I asked him what his future plans were, and his reply was " The Gods laugh when men make plans". How true his words were.
We left on Saturday morning to head for Dingle. As we were passing through Ballymakeera, the colour of the footpaths caught my eye, they were painted red. Very attractive and unique. The weather wasn't great, a bit of drizzle here and there, so we gave Killarney a miss and headed for Tralee. A 'Little Bird' had told me an old friend of mine, was now Manager of a huge new retail business park (it's like a giant shopping centre). Walking into the centre who did we meet only Douglas Village shopping centre security man Liam Fitzgerald and his sister Kathleen!! No, Liam's not thinking of leaving Douglas but Kathleen lives in Tralee and Liam told me that she cooks the best bacon and cabbage around, so what's seventy miles for a good meal and a chance to say hello to your sister!!
The centre has only recently been opened, and not all the units are occupied yet; but when it's up and running it'll be like nothing we've ever seen in retail shopping. There are no shops within the centre, but huge stores, some as big as 10,000 sq. feet. I finally met my old friend Derek Rusk, who is now manager of the centre. Most of you will know Derek from Douglas Court Shopping Centre where he was manager, but the kingdom called and Derek and his wife Sarah are looking forward to the challenges that are now ahead of them. We wish them well.
Next stop Camp, just outside Castlegregory, and a sign just outside Camp made me realise how much things have changed since we took our children there on holidays in the mid-seventies. The signs said 'Internet Café' with an arrow pointing up a little hill.
The County Council has a man in a car blocking the road to The Conor Pass. "Fog", he said "Drive on and take the road left just past the bridge." We did and we soon were up so high we were looking down to the fog, but we eventually made it into Dingle. This was where I made my first mistake. We didn't telephone ahead and book a room in the Dingle Skelligs Hotel. Last week when we decided to go west I thought to myself when they see us driving into the car park they'll throw garlands in front of the car and welcome us with a glass of hot port!! Wrong, Michael, the car park was full. Never take anything for granted especially when one of the biggest weddings in the Dingle area has taken place that day!! The hotel was booked out!! "Not to worry says I "There are another two hotels listed in the Hotel & Guesthouse book." However they were both closed for 'refurbishment'. whatever that means. We eventually got a B&B with one double room left, the owner, a woman said " Jesus Christ, where are ye all coming from?" I thought the same. Dingle was wet and miserable, shops all closed and the place was full of weekenders. We went for a meal in a pub/restaurant on the quay. We had two drinks, soup, main course and the coffees and the bill came to £40.20. I took out two £20 notes, put them on the counter and waited for the barman to say "That's OK" but he didn't. So I gave him the 20p and we went to our B&B which had public bar. The bedroom was nice and clean, big bathroom with shower, multi-channel was RTE 1, Network 2, Eurosport and T na G. We went for a drink in the bar, which had two televisions on, but with the sound turned down. One was showing women and children being straffed on a ship by Japanese aircraft (movie was Paradise Road), the other was showing a boxing match but nobody was watching either of them. If any publican reads this perhaps you might consider putting on a music video to entertain your customers. We leave the home and the TV behind us when we go out for the night. There are many fine music videos available. The Bee Gees, The Eagles, Cliff Richard, Elvis, The Three Tenors, Pavorotti, John Denver, all singing live in concert. You'd pick them up for a few pounds each. At least they'd entertain us while we sit and sip. recently I sat in a premises which shall remain nameless. Fat men in nappies throwing salt on the ground. I think it's called sumo wrestling.
Anyway, back to Dingle. The B&B was £25 a night pps. There was an electric kettle with milk and sugar sachets. But it was on a table on the landing and when my wife went to make a cup of tea she saw a guest disappear with it into his room!! Surely an electric kettle in every room wouldn't cost a fortune. The next morning at breakfast our tea-pot was made for one, one cup of tea each and that was it. As we were leaving a guest asked the Landlady about mass times (it was Sunday) she told him and looked at us throwing her eyes upwards, not a nice gesture. More next week. Was it good value? Watch this space.
Bye for now,
Michael O'Hanlon.
---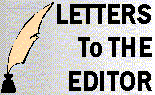 ---