3rd January, 2002


Well, the festive season has come and almost gone. After next Sunday (Women's Little Christmas) Jan 6th, it's back to the grindstone. Speaking of Women's Little Christmas, did you know that it's totally unique to Cork City. No other county in Ireland celebrates this day. I believe we have a top class show for all you ladies next Sunday night in Rochestown Park Hotel. Rockin' Gerry and the one and only Dickie Rock will be back in Douglas for all you ladies. Tickets are now on sale at the Douglas Weekly office (9.30am - 5.30pm), and also at the hotel reception in Rchestown Park Hotel.

I drove out to Ballincollig during Christmas. I must compliment the people there for their fantastic display of lights and decorations in the village. I presume that there is a business association who get together to really make Ballincollig so beautiful during the festive season. Many years ago Douglas had a business association, then it died. Perhaps it's time for another one?

What did you think of the TV shows which were shown over the holidays? One of the best shows I watched was the documentary on the man from Annascaul, Tom Crean. Tom was the Artic explorer whose life story is told in the book, "An Unsung Hero". For the third time I watched the comedy, "Dumb and Dumber", and it's still as funny as ever. I also watched the Leslie Neilsen movie, "Naked Gun", but it's one drawback was OJ Simpson. Looking at this man in the movie makes my skin crawl. He's about as funny as a toothache!

Here, in the office, we decided to form an organisation called ABS. ABS stands for Anything But Soaps. My television is being taken over by Coronation Street, Fair City, Eastenders ... I can't take much more. Ronnie, who suggested we call our organisation ABS, is now telling Rosie that Les tried to kill himself, and poor Janice is in turmoil. Jesus Ronnie, I thought you were with us, but you're really one of them!! I know what to do, I'll get badges printed with ABS, then we'll know our real friends.

In our Christmas edition we did a piece on consumer rights. I spoke to a retailer last week who asked me to do a piece on shopkeepers rights, and I will, if one is sent into our office. I know from speaking to several retailers that some people do abuse the system. For example, a woman buys an expensive party dress at Christmas, wears it for a big night, and then returns it to the store, looking for a refund, or buying a comedy video for Christmas, watching it with the family and then returning it to the music shop, telling the assistant, "My mother bought me the same video for Christmas". Not nice, and not right. Speaking of rights, a lot of shop owners are very good and understanding in some situations, but some customers do screw the system. So, before you buy, make sure everybody's rights are covered, the customer and the retailer.

This year is going to be a very important one for our politicians ... it's election year! I suppose local issues rarely surface in a general election, except if a county is riddled with potholes!! The biggest problem in Douglas is traffic, and lack of social amenities. Anyway, it's going to be an interesting year, now that Con O'Connell has decided to stand as an Independent in South Central. Watch this space...

Joe Jackson had a very short interview in the Sunday Independent with Brian Wilson. Brian was the founder and songwriting genius of the Beach Boys. Brian, with his two brothers Carl and Denis, cousin Mike Love and Al Jardine, were the Beach Boys. Sadly, Carl and Denis have died, but Joe Jackson told us in the article that Al Jardine is also dead. I checked the Al Jardine website on the internet, and it seems Al is alive and still paying, up to yesterday!! Brian is touring as 'Brian Wilson & Friends', not as the 'Beach Boys' as his cousin Mike Love owns the name, and they haven't spoken to each other in years. Al is playing with another group of friends. Sadly, the 'Good Vibrations' are no more.

Finally, our Douglas Weekly Christmas part night was a huge success. Thanks to everyone who helped to make it such a fantastic night. We hope to repeat it next Sunday at the Rochestown Park Hotel with Dickie Rock and Rockin' Gerry, and you, for Women's Little Christmas. See you there.

Bye for now and Happy New Year,
Michael O'Hanlon.
---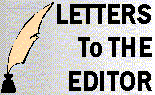 ---