17th January, 2002


The word discrimination has been in the news again this week. we spoke about it here in the office. One or two questions cropped up, such as, restaurants still practice a certain dress code, no tie on and you don't get in. Are women allowed to play golf seven days a week on all golf courses? I could go on and on. I believe that people who have been in prison cannot appear on "Who wants to be a millionaire" (that's Liam Lawlor gone, although he could always phone a friend, or Hazel could). A man breaks the law, he goes to jail and eventually comes out. He has served his time, paid his dues, yet he is not allowed to appear on our state owned television channel. Is this discrimination? Would Liam Lawlor be allowed to appear on 'Who wants to be a millionaire'? (not that he needs to!!). Picture the scene: Gay "Right Liam, for €8,000, next question; "In Ireland, if one is sentenced to three months in jail, how long does he serve, three months, two months, one month or one week?" Liam answers "Gay, can my wife phone a friend?" "No Liam, would you like to ask the audience?" "Say thanks to the audience, Liam 99% of them said one week." Next question "Liam, in Ireland how does one own one hundred and twenty-six bank accounts. Does one win the lotto, become a consultant, become a politician or be blessed by God?" "Gay, I'll take the money, it's been great fun!!"
Speaking of courts, the Vatican is holding its own court (in secret and in Latin). It seems it's in the process of weeding out the paedephiles in the church, and they'll be sent to Craggy Island!! Surely these people should appear before civil courts, tried and if found guilty, face the full rigours of the law, not sent to some clinic for treatment, or as in the case of Brendan Smyth, moved all over the world when there was a complaint about him. I suppose Cardinal Ratzinger knows best.
Speaking of the church, a reader told me a story. His daughter went to her local church (don't ask me where, I won't tell you). She's a Roman Catholic, her husband to be, a Protestant. The priest asked her "Do your parents approve of you marrying a Protestant?" The young woman went home in a distressed state, and we think bigotry is confined only in the north of Ireland, sometimes I despair!!
On Monday night I watched the TV programme 'No Tears', this was the story about the contaminated blood scandal. They had the same problem in France, one difference, in France people went to jail, in Ireland people left with a golden handshake. Do the words 'Banana Republic' spring to mind?
The final winners of 'Popstars' attracted a huge audience. The sixteen year old who couldn't find her passport was trying to dig herself out of a hole, which kept on getting deeper. They're all very good singers. They look well, and six weeks of dance lessons and some colour tan and next step number one!! Did I read somewhere that somebody said they're going to be as big as Abba. Remember Oasis? They were going to be bigger than The Beatles, now where are they?
A new radio station is on the way this week, Red Hot FM. cork based, we're told it's geared towards the under thirty-five age group. Non-stop hits, prize giveaways, news, sports and traffic updates. Sounds familiar. Anyway, we in The Douglas Weekly wish them well in their new venture. The night time chat show might be worth listening to. Incidentally, congratulations to RTE and The Corkman's John Creedon, who was presented with an award for promoting Irish music, bands etc. John's music choice on his radio programme is so diverse, everybody from John Prine to Ella Fitzgerald, Aslan to Abba. A man who knows and loves his music and long may you continue with your show John.
My friends in Partners in Fashion situated in Douglas Village Shopping Centre are at present having a fantastic sale, everything in the store is being sold at half price. Get down there before everything is gone!!
Why do people who know absolutely nothing about anything appear on 'Who wants to be a millionaire'? Do they stop and think, "I know nothing and if I appear in front of an audience of 500,000 I'm going to look as thick as a plank" and to make it worse, the questions are getting harder, the prize money is getting smaller and the telephone calls to enter are still at 50p (or 64 cents) and the only millionaire who will ever appear on the show is Gay Byrne!!
I met an old friend of mine last week in Douglas Court Shopping Centre, Terry Murphy, who we lived next door to when we lived in Springmount, Glanmire in the early seventies. Terry told me that she's going to Dublin to see Brian Wilson in concert next month. Then she surprised me when she told me that she saw the Beach Boys live in concert in Dublin in the mid-sixties (Brian Wilson was the band leader). I told Terry that my wife and I (my girlfriend then) were also on that flight from Cork. I think it was being organised by Jerry Lucey of the Stardust dance hall, Grand Parade. I finally met somebody who was on that Beach Boys flight to Dublin. Are there any other readers, who were on it way back then? Tony Kenny and The Vampires were the brilliant support band, oh, the happy memories.
we hope to have some exciting news for the people of Douglas (and beyond) during the next few weeks. Watch this space.

Bye for Now,
Michael O'Hanlon.
---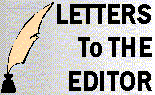 ---