7th February, 2002


On Monday night I went to The Rochestown Park Hotel to cover the public debate on "Violence on the streets of Cork'. About three hundred people turned up to listen to various speakers, a doctor from the A&E unit in Cork University Hospital, a representative from the Small Firms Association, a woman from Victims Support Group and a retired judge. The meeting was chaired by Simon Coveney, T.D.. Some interesting facts were made available to us on the night. There has been a 131% increase on violent criminal assaults during the past year. 96% of people interviewed don't feel safe on the streets of Cork at night. 98% of people interviewed want more Gardaí on the beat (foot patrol). Crime against small businesses increased by 700% since 1997, it made depressing listening.
there were no representatives there from the Vintners or the Gardaí. The Chairman informed us that the gardaí were forbidden to attend the meeting in an official capacity because it was a politically organised one. All the speakers made some very valid contributions to the debate, some papers picked up on what the judge said regarding night clubs. He suggested that they all be shut down. He also stated that it was a disgrace that victims of criminal assault were not compensated and he called for more Gardaí on the streets. There were high ranking members of the gardaí in the audience and towards the end of the meeting a senior garda officer did make a contribution to the discussion, telling us what it's like when four thousand young people exit the clubs in the early hours of weekend nights. I did ask one senior garda if he would walk alone through the streets of the city at 2.00am on a weekend. He told me that he would. He's a brave man. One disappointing aspect to the whole debate was that nobody had a solution to this very serious and dangerous situation. As we were leaving the meeting a young foreign student was being mugged on the main thorough fare of our city at 10.30pm on a Monday night. I also spoke to city centre business man, whose life and that of his staff are being made miserable by criminals and gurriers. Staff being threatened, and the ultimate hurt was being fined by a litter warden because litter louts had left fast food cartons on his window ledges outside his shop. It cost him over ¤100.
Last year I spoke with two young women who were flashed at by a young man in a car park in White Street. One of them reached for her mobile phone and he walked away. They followed him to his house. When he went inside one of them telephoned the garda. The squad car arrived. A garda complimented them on their bravery. He called to the house where the culprit's brother admitted that his brother has a sexual problem. The Garda took the women's names, addresses and telephone numbers. That was last year, not a word since!! Is this zero tolerance, or zero response? I'm not making a political statement, I'm not a member of any party, but I remember John O'Donoghue promising us zero tolerance. However, at the meeting on Monday night, the general consensus was that things are getting worse. The Gardaí and the courts are acting as revenue collectors. Victims beaten up, slashed with a glass or a stanley knife, the culprits were fined in court, money for the exchequer, no T.V. license, fined in court, no tax on your car (have you seen our roads lately?). It's all about revenue, productivity, tax collectors, the ordinary decent hard-working people are becoming the victims. 96% of us are afraid to walk the streets at night. But if we park without a disc we're clamped. Previously we got a £15 ticket on our windscreen, but it took too much time and productivity to track down car owners so clamping was instant money, no telephoning County Hall with a registration number. The new rules were pay or stay (clamped).
I didn't watch the final part of 'No Tears' but my family told me that it was harrowing and there wasn't a dry eye in the house. I'm glad I didn't watch it because it showed that money was more important than women's lives. Perhaps now film makers will produce a movie on the Fianna Fáil party under Charles Haughey. They could call it 'The Silence of the Lambs!!'
What about Liam Lawlor? Now back in the 'Joy', he's trying to track down his children's confirmation bank account numbers. The Judge told Liam "I'm not going to send you down now like a common criminal," "Tuesday is the day for signing in", such compassion from the courts made us want to weep. Liam, if it's any consolation you're safer in a basement cell tonight than you would be walking in the streets of Cork!! Sleep tight, you'll be out in time for St. Patrick's Day Parade. San Francisco is lovely at this time of year, and the air is great for memory loss.

Bye for now,
Michael O'Hanlon.
---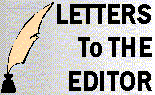 ---