21st February, 2002


nother week of heartbreak for some family whose son lies critically ill in hospital. The reason? He was in the wrong place at the wrong time, I watched and listened to Justice Minister John O'Donoghue on 'Questions and Answers' last Monday night. He told us that over 1,000 more Gardai had been taken on since his party came to power. John Bowman asked him, "Are they on the streets?" The Minister spoke about units, but still John Bowman persisted, "Where are they?" We were told the CCTV was being installed all over the place. That's very useful in court, but not much use to a victim whose being beaten to a pulp.

How many of you believe that during the forthcoming election the most serious issues are the abortion issue, the refugee issue, the soccer stadium issue? They are not. The most serious issue facing us is that our way of life is under threat. People are afraid to walk the streets at night. Soon, licenced premises in the city centre will begin to decrease in value. People will not go to town at night. May years ago, when our country was under threat, laws were introduced to protect us from subversive elements whose aims were to undermine the institutions of the state. Homes were searched, books and documents were enough for a superintendent to tell a court, "I believe this individual is a member of an illegal organisation" - sentenced to five years!

Again, we are under threat. We were promised 'zero-tolerance' by John O'Donoghue, yet violent crime is up on last year by 131%. From 700 cases, to 1700 cases! We hear young men in court explain to the judge why they had a stanley knife in their possession, whilst walking through town on a Saturday night. "I was putting down some carpet for my granny". That gets them off with a warning. The double bladed Stanley knife is used to do the maximum damage to a victim - the cut cannot be stitched! There will be people on the streets of Cork again this weekend armed with such weapons seeking to inflict maximum damage to some unfortunate victim who just happens to be in the wrong place at the wrong time.

I spoke to a Garda yesterday and asked for an opinion on the situation, and a possible solution. Some suggestions were a curfew, go back to the old pub opening hours, parental control. I mentioned that when thousands of young people go abroad on holiday to popular young peoples holiday resorts, they rarely cause trouble. Why? Armed police, with batons, pepper spray, dogs, and the threat of a month in a Spanish jail. I suggested to the Garda that perhaps the young holiday makers respect the police in countries such as Spain. The Garda's parting words were, "Yes, but in Ireland we have to earn that respect". Back in the office I told the staff about my chat with the Garda. One of them asked the most sensible question I've heard so far, "If they can clean up New York, why can't they clean up Cork?"

From the bad news to the good news. My friend Denis Carroll presented me with the latest CD from the City of Cork Male Voice Choir. At this time of year, as we approach the feast day of our National Saint, a lot of us have friends and family scattered all over the world. The perfect gift for St. Patrick's Day is this CD, it's absolutely beautiful. I've been playing it since, the harmony is awesome. Well done to everybody connected with this beautiful CD. I've never heard them singing live, but the City of Cork Male Voice Choir have a new fan. Brilliant CD, it's called, "The Rhythm of Life". (available from Blacktract Record Store, Douglas Court Shopping Centre).

A reader, and a resident of Belgard Downs, asked me to mention the double yellow lines which the council have provided at the entrance to their estate. She wishes to thank the TD's and Sergeant Dave Tracey from Douglas who were so helpful.

Finally, this weekend there's only one place to go, the Rochestown Park Hotel, for the Home Design 2002 Exhibition. As usual the Douglas Weekly will be there, with a full camera. So when you see us, pop over and say hello.

Bye for now, Michael O'Hanlon.
---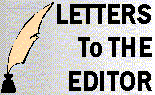 ---