28th February, 2002


A reader and a resident of Frankfield who also happens to be an indoor bowls player asked me to mention the condition of the road into the community hall in Frankfield. He told me that it's in a terrible condition and the members of the local bowls club now feel embarrassed when visiting clubs come to the hall. Perhaps one of our local T.D.'s/Councillors might take a look at the condition of the road into the hall, and hopefully get something done so that visiting teams will soon exclaim 'What a lovely road' into Grange/Frankfield community park.
The good news for the long suffering motorists who travel down into Douglas West every morning at a snail's pace. Batt O'Keeffe tells me that there are two lanes to be introduced at the bottom of the hill (where traffic turns right at Daily's Corners). I know we have all been saying that for years , one car wishing to turn right at Daily's could hold up thirty or forty cars behind. Now the traffic should flow quicker and more freely. Also to be introduced at the junction are traffic lights. However, sometimes at peak times traffic lights can also cause serious delays. I suppose anything is worth trying if it will improve the present situation.
I'm told that Douglas Village Shopping Centre have reluctantly decided that they have to introduce clamping. Picture the scene: you own a shop with a few car spaces outside for your customers, then another business man who runs a business about two hundred yards from your shop parks his car outside your shop so that the space outside his own business is free. You wouldn't be too happy, would you? we all know that our parking in Douglas is at a premium and that more and more people who come to work in Douglas are now even beginning to park in housing estates (for example, the residents of Gartan Park, situated off Tramway Terrace have an ongoing problem). Perhaps a little consideration for the traders in Douglas Village shopping Centre might be appropriate. They need these spaces for their customers. So drivers, the maximum time you are permitted to park in Douglas Village Shopping Centre is three hours. The security staff will be on duty early every morning to monitor every car entering the centre. You have been warned, the Douglas Village Shopping Centre car park is for shoppers, it is not an all day free car park. Those days are gone. We do need to respect other people's right to provide a service to their customers.
It was great to see so many of you at the Home Design 2002 Exhibition in the Rochestown Park Hotel last weekend. I took a lot of photos which I hope to include in the weekly during the next few weeks. Congratulations to Christine Davis from Carrigaline who won the super prize of the Hanley's sponsored super home with all mod cons included. Organiser Peter Crowley tells me that he's got an even bigger show organised for next year, with a few new ideas and surprises lined up. So watch this space.
Regarding the letter in this week's weekly concerning the lack of a postal service in the Passage West/Rochestown area on Monday and Tuesday. The writer of the letter firstly telephoned our office to tell us about the situation and we asked her to drop in a letter which she did. I rang local Councillor Deirdre Forde, explained the situation (this was at 3.30) and at 9.30pm Deirdre rang my mobile phone to tell me that the problem had been resolved, and that the residents should have their mail by Wednesday afternoon. I wish to thank the caller for taking the trouble to drop in the letter on a wet and cold Wednesday night, and also to Deirdre who took the time to rectify the problem. Don't forget folks, the Douglas Weekly is also your voice, wherever you live, or wherever the Douglas Weekly goes to.
I went to the Opera House on Sunday night to see the country music tribute show to Jim Reeves, Glen Campbell, Dolly Parton and Tammy Wynette. The narration was by George Hamilton IV, the singers were Sandy Kelly, her sister Barbara Ellis. The Sandy Kelly band were brilliant, Matt Levy did the tribute to Glen Campbell, which was very good. He also did the tribute to Jim Reeves, but I thought h is voice was a bit too high for the part. Cork's Oliver Barrett would have been perfect for the part. He's the closest one will ever hear to gentleman Jim Reeves. Verdict, a nice pleasant Sunday night away from the T.V. zapper for a change, and that can't be bad, can it?
Finally, happy birthday to the Douglas Weekly!! Yes folks, way back in the last century (1998) on February 28th, your paper hit the streets of Douglas for the first time. Eight pages of black and white print and a dream. Now thanks to you, and my advertisers. The dream has become a reality. A thirty two page colour weekly, with outlets in Douglas, Blackrock, Ballinlough, Ballyphehane, Carrigaline, Kinsale Road. This April The Douglas Weekly sponsors its third year Douglas Rose night when the winner goes forward to the Cork final in Jurys and who knows a Douglas Rose in Tralee. And the other big night which goes from strength to strength is the Women's Little Christmas night and a few weeks ago we introduced for the first time The Douglas Weekly Christmas party night, which was a sell-out, and we've got even bigger things planned for the coming year. Last week one of my advertisers made my day when he told me that he had sold three units through advertising in the Douglas Weekly. The customers were in Ballyvolane, the Lough and Bishopstown. They told him that they had seen his advert in the Douglas Weekly. I thank you, the readers for supporting our advertisers and we will continue to grow bigger and better with your continued support. I would like to point out that we have no connection with any other publication in Cork or any other bearing the Douglas name. there is only one douglas Weekly, situated in St. Patrick's Well, run by douglas people, graphically designed by a Douglas man, printed by a Douglas company, delivered by Douglas people. That is why we would like to say that we are 'your voice, and your choice'. Thank You.
Bye for now,
Michael O'Hanlon.

P.S. Happy sixteenth birthday to Helen O'Mahony of Galway's Lane and O'Brien's Sandwiches who always makes me laugh.
P.P.S. Now at 1.30am on Wednesday morning before I go to bed, I'll retire to the sitting room, put the headphones on and listen to the City of Cork Male Voice Choir singing 'Softly as I leave you', 'A Soldiers farewell' and 'Mo ghile Mear' from their new cd 'The Rhythm of Life: Beautiful, beautiful, beautiful. Buy it, buy a bottle of wine and you're in heaven. Well done guys.
---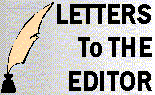 ---