21st March, 2002


The music world lost another great icon last week with the death of songwriter Harlan Howard. Most of you will not be too familiar with the name but music expert, Pat Carey from the South Douglas Road passed on the news to me when we met in Douglas Village Shopping Centre. Most of his songs have been hits in the country music field. He's written over four thousand songs, over one hundred of these have reached the top ten in the country chart over fifty years. At the height of his success he had fifteen of his songs in the top forty at the same time. That was in 1961, a feat that has never been equalled and probably never will. Last weekend being a long one I made a tape of his songs and listened to them as I drove through west cork and Kerry. Songs such as "I Fall To Pieces", "Heartaches By The Number", "Pick Me Up On Your Way Down", "The Streets of Baltimore", "I Won't Forget You", "Mary Ann Regrets", "Tiger By The Tail", "Busted", "Too Many Rivers", "The Blizzard", the list goes on and on. The following are a few quotations from Harlan Howard; "I take a whole life story and compress it into three minutes". "I'm always collecting emotions for future reference." "I'm seventy-three years old now and I've never heard anything that refutes what I say, if you're gonna write, write about love, sad, happy, fast, slow, it doesn't matter. That's the only thing worth writing songs about. That's what the masses want from us, so we should give it to them." "Songwriting is both my living and my pleasure, so I'm a happy man."
Harlan Howard 1929 - 2002.
Flicking through the T.V. channels on Friday night (before I went out) I discovered that the Late Late Show was coming live from New York. As the studio camera panned through the audience did I spot General Manager of Douglas Renault, Moss Kennedy sitting there? I suppose everybody in the audience got a copy of Bill Cullen's "Penny Apples"!! I thought comedienne Joan Rivers was very funny on the show. I taped the rest of it, to be watched at a future date.
Congratulations to General Manager of Tesco Douglas, Tom Singleton and his wife Emma on the birth of a little girl last week. Tom it's time to learn some new songs, especially lullabies!!
Anybody reading last week's sports section might have thought that Avondale Utd. Soccer Club had taken over or bought out Douglas G.A.A. Club. The reason being that we published the G.A.A. results under an Avondale heading. I can confirm that no take-over has taken place, and that the typist culprit responsible has been sentenced to reviewing the latest best seller "My thoughts on the meaning of Life" by Samantha Mumba!!
We decided to go away for the weekend. I know a lot of people flew to the sun for the holidays, flying out last Wednesday and returning one week later. The last time we went away we made a big mistake. A well known hotelier had mentioned that he was sick and tired of hearing about West Cork and Kerry so we decided for a change we'd go east. We travelled to Waterford and stayed in a hotel on the beach, what a disaster. It should have closed at the end of the Summer season. The Bailey's Irish cream was flat and terrible. We made coffee in the bedroom and the sachets of milk were gone off. As we sat in the bar at night, with background music on and T.V. sound turned off. Three young female guests returned from a swim in the hotel pool. "Can we have a pot of tea and some toasted sandwiches please" they asked. This was at about 8.30. The reply came "The Chef is gone home but if you hurry back to the Leisure Centre before it closes, they sell crisps."
So on Saturday morning we headed West, but that's another story for another day. Perhaps next week, till then.

Bye for now,
Michael O'Hanlon.
---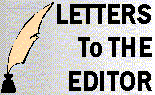 ---