28th March, 2002


In 1961 I was fifteen years old, and it was a great time to be a teenager. Rock n' roll had brought great social changes and young people were beginning to think for themselves. The lean and hungry fifties were being replaced with the modernisation of Ireland. The School of Commerce was a great school, it was there I learnt to type with the help of our teacher, Gerry Dunne (one of life's gentlemen). The school was mixed, boys and girls, Catholics and Protestants. We'd meet the girls for a coffee in the 'Talk of the Town" which was a coffee bar in the Old Savoy Cinema, buy the latest 45 single of Elvis in Hennessy's record shop in Oliver Plunkett St. and go home and listen to it at night, and then bring the transistor radio to bed to listen to Radio Luxemburg.
At the time I lived in Blackrock Road and on the weekend my friends and I would walk down the 'Boggy' road towards the Marina. We'd stop at the Atlantic Pond and look over at Bessboro with its high walls. We never saw anybody, but we knew it was a home for girls who had babies outside marriage and it was run by nuns. That was all we knew about the place.
On Saturday night my wife and I watched 'Sinners' on RTE 1, and I still can't get it out of my mind. we talk about the Taliban's treatment of women, they must have seen the movie 'Sinners'. Somebody else who watched the programme said "What do you expect, it was made by the British, it's propaganda". we've seen and heard about Golden Bridge, and many more similar shows on T.V.; but this was not a documentary. This had actors and actresses with a story revolving around a young girl who becomes pregnant in the west of Ireland in 1961. Will somebody please tell me that the nuns in Bessboro were good and kind and that the babies and their mothers stayed together. I want to know what happened inside those high walls, when I was outside them enjoying life in Blackrock road forty years ago.
It wasn't just confined to Ireland. Last year I bought a CD called "The Emigrant and The Exile" by Eric Bogle and John Monro (Eric has written 'The Green Fields of France.", "The band played Waltzing Matilda", "Leaving Nancy" and many more. There's one track on the album called "The Ballad of Charles Davenport", written by John Monro. Charles Davenport was a real person born to a single mother during world War Two. He was placed in an orphanage against the wishes of his mother. Like thousands of other children he was told that he was an orphan, and like the others he was sent to parts of the British Empire "for their own good", when in fact they became slaves. Charles was sent to Nova Scotia in Canada. Many years later, when he was an adult, he discovered he had a mother who lived in Derby, England, but by the time he made the trip, she had died. He visited her grave, and on the gravestone he found the inscription "Ellen Walsh - loving mother of Charles". What crimes were committed nobody will ever know.
Derry O'Regan of the East Village Bar & Restaurant told me that they had a first in Douglas last week when they had a live video link to a pub in Boston on St. Patrick's Day. Sorry I couldn't make it but I was in Kerry for the long weekend. Being creatures of habit my wife and I usually go through Macroom, Killarney, Tralee, on to Castlegregory and into Dingle. But we decided on a change. Glengarriff up over the mountain into Kenmare, onto Sneem and eventually stopped in Waterville late in the evening. Most of the hotels on the way were closed as they were in Waterville. Even Charlie Chaplin couldn't find a room (there's a statue of Charlie standing on the footpath in the town).
There were several B&B's open, but I like hotels, a meal, a few drinks and sometimes a bit of live music constitutes a good night. We asked around the town if there were any hotels open, but no luck. Then my wife said "There's a big building down by the ocean with a lot of lights on." I said "That's probably a luxury holiday home, it's a waste of time." She insisted "I have a good feeling". and boy, was she right!! We found a jewel in Waterville. The Smugglers Inn is situated across the road from Waterville Golf Club. The bedroom windows have an ocean view. There's a beach outside the door and the owner/chef Harry Hunt and his wife Lucille run one of the best restaurants I've ever sat in. if you don't see me in Douglas this weekend you know where I'll be. Harry, order the fillet steak now!!
A reader asked me to enquire if any of our readers have any old remedies or cures, you know, things like vinegar to cure warts. If you do, we'd love to hear about them.
Good luck to Tesco Douglas General Manager, Tom Singleton, who has left us to take up another job. Tom made a lot of friends here in Douglas and was very much involved in many community functions, such as the Tesco Christmas party for the Senior Citizens, Children's art competitions. A shopper once described Tom as a hands on person. We wish you well Tom, in your new job.
We were all saddened to hear that one of the surviving founding members of Douglas Credit Union, Jim Coughlan had passed away. Thanks to people like Jim, who gave their time and energy, we all have a decent standard of living today. So the next time you stand in line in the Credit Union to change your car, book a holiday in the sun or build that extension, don't forget to say a prayer of thanks to a man who helped to make it possible. Jim Coughlan. R.I.P.
Friday April 5th is Douglas Rose Night. The venue is Rochestown Park Hotel, music by Lightning Strikes, about twenty beautiful young women are going to make this one of the best nights in Douglas this year. Tickets are on sale at the 'Weekly office in St. Patrick's Mills, and at reception in Rochestown Park Hotel. Prices are €15.
Finally, Happy Easter to you all, and if you're going night clubbing, visit Coco's new night club managed by Douglas man Niall Kearney.

Bye for now,
Michael O'Hanlon.

---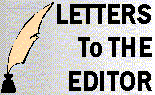 ---