2nd May, 2002


Last week was another very busy one in the Douglas Weekly calender - down to the Bohemian on Thursday night, where Shane Gannon was renewing their sponsorship of Douglas Rugby Club. It's good to see local businesses supporting sports clubs in the area. I took a few photos of the lads from Douglas Rugby club, and then I saw the staff from Dailys having a drink, so over I went to discover Andrena (from the Deli Dept.) was leaving Daily's, so the camera was out again. Then, as I was leaving, I saw a few girls from Breen's of Donnybrook having a drink. The reason? Paula, also working in Breen's Deli Dept. was leaving for the U.S., so out came the camera again. So what begun as one or two snaps ended up as a montage. I had enough photos to fill the 'Weekly, and this was only Thursday night!!
On Friday night it was down to Monkstown Gold Club, where a very worthwhile charity golf dinner was taking place. Well done to Mike Nolan and the rest of the lads for organising this inaugural night. Next year it takes place in Northern Ireland. It's a bit too far for me to travel, but I'm sure Mike will bring back some photos.
The time was 9.30pm and I still wasn't finished. Next stop, the Ardmanning Lounge, where a fundraising night was taking place for Debbie. What a tremendous crowd turned out on the night. Music was by Anna and the Stardust Band (Anna is Debbie's aunt), then the Cork City Male Voice Choir appeared, and what a treat! They brought the house down with their magnificent singing. I met George and Marie Finglas, Greorge, CAB's super-salesman at Douglas Road, bought me a rock shady, and then I saw almost all the waiting staff from the Rochestown Park Hotel. Incidently, somebody told me that Rochestown Park Hotel's general manager Liam Lally had given a years free subscription to the leisure centre as a prize to be auctioned. Mick and Peter from the Grange Swimmers were there, those lads, together with their friends, have raised thousands of pound (euros now!) for the children's Lukemia ward in the Mercy Hospital, and once again they were there on the night to give their support to Debbies night. I can't forget another of Debbie's aunts, Sylvia Furlong, married to Eugene of Whizz Wash, who has worked tirelessly for the past two weeks in making every event a success. I salute you all, it's nice to see that when people need support we show them that in this hectic world people do care. At the end of the night I had enough photos for two weeks Douglas Weekly's ... and I still wasn't finished!!
Saturday afternoon was spent watching the Munster Rugby team. What heart, fire, passion, guts, what more can I say, except roll on May. Hey, I'm a poet, and I don't know it!! After the rugby match it was down to O'Brien's Irish Sandwich Bar for some facepainting photos, I still wasn't finished. Sunday morning, back down to Whizz Wash for some more photos, this time a crazy one, but all in good fun, and for a worthy cause.
In last weeks piece I forgot to mention that Deirdre Forde, MCC, and I joined MicheŠl Martin, TD, Minister of Health and Children, for a short walk on Maryborough Hill. We all know how busy this stretch of road is. My daughter and her family live in Lisadell. It's a miracle that nobody has been seriously injured or killed on this stretch of road. Most of you know it, it's the bit without a footpath on either side. I'm told that the owners of this patch of grass want, wait for it, £1,000,000!! One person asked m not to mention it as talks were at a "delicate stage" with the county council. I don't care about talks, I care about the lives of my grandchildren and your children as they walk on this potentially lethal stretch. What shall it a profit a man if he gains the world, and loses a child. What price, a child's life?
Get well soon to Catherine O'Sullivan from all her family, friends and customers. Catherine has been more than a chemist to generations of Douglas people. My wife, who lived for all of her single life a few doors down from the O'Sullivans, had more confidence and trust in Catherine than most doctors at the time. It's hard to beat the personal touch. Thanks Catherine.
As I drive around Douglas I've noticed that there are quite a few coloured men who seem to spend their days walking the streets up towards the refugee centre, and back down again. For God's sake, would somebody give them work, there's dignity with work, and everybody, regardless of their creed, colour or race, deserves a chance in this land of prosperity. I know the feeling, having spent a year on the dole, waiting for the postman, hoping he had a letter which contained the offer of an interview. It's soul destroying, as bad as watching a Samuel Beckett play, or Oireachtas report!! The hotels are crying out for staff, but the state won't give these people a chance to prove themselves. How quickly we've forgotten the coffin ships of 1848, sailing to America, where our forefathers were given a chance. Let's do the same now for our refugees.
I finally gave in and bought an attic stairs, using an old rattled metal ladder for so long to deposit more of what we don't want to throw away, but really don't need, became a bit dodgy at my age (only joking, I'm young at heart!). Where else would I go to but the Attic Stairmaker. aka. Mr. Plastic, aka. Gary Ryan. Gary was down with his assistant at 7.00pm, and at 9.30pm the job was finished - total cost €380 (£299). Now Gary has launched a new product (see his two page spread this week) and I believe it's going to be a winner. Gary lives in Douglas, his business is in Douglas, and what more can I say, except - Support local!!
Speaking of local, my friend Christy Martin has a big surprise for all in Douglas and beyond. A fabulous new bedroom furnishing showroom which will open shortly. I had a sneak preview and it's like nothing I've seen before. One word, class. Watch this space!
Brendan Heffernan is known to most Douglas people. Known affectionately as 'Heffo', Brendan is launching a totally unique and environmentally friendly wall covering next week (see his spread this week). Give Brendan and Rose a call, you'll be pleasantly surprised what's on offer.
Finally, this has been a sad week in Douglas. Our deepest sympathy to the Sweeney family of Rochestown on their tragic loss, and to the Power family in Shamrock Lawn, and to the O'Mahony family of Douglas West, we'll miss Mossie in the club, R.I.P.
Bye for now,
Michael O'Hanlon.

---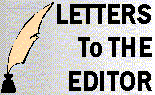 ---