16th May, 2002


Last Wednesday I took a half day to drive to Killarney. As I mentioned last week, four American songwriters were singing live in the Holiday Inn. These four guys, between them, have written 25 hits for Garth Brooks. They began the show at 9pm, and for the next two and a half hours we heard the men who wrote, "If Tomorrow Never Comes", "The Dance", "Unanswered Prayers", "The Thunder Rolls", and many more, such as "Lone Star State of Mind", "Just Once in a very Blue Moon". They each played guitar, exchanging banter on stage. They told us how the songs were written. A class show - I'm glad I went to see it.

As I mentioned, we stayed in the Holiday Inn on the Mucross Road. A very nice hotel. The price was €90 for room only, with breakfast costing €22 (that's for two people). But, because we were guests there was no charge for the concert.. I don't know what the concert ticket price was, but let's assume it was €15 each. So bed & breakfast was €112 for two, less €30, makes the cost €82 for bed and breakfast for two. Not bad for a three star hotel. One little complaint, there is no need for Cuban dance music coming out of the speakers over our breakfast table at 8.30 in the morning. It was quite loud, but a word to the waitress and it was turned down - very very low. I love music, but there's a time and place.

Speaking of music, the most depressing piece of news I heard this week was that Louis Walsh is once again holding auditions in Dublin, to once again manufacture a boy band. There should be a law against this. It does nothing for music, and one only has to look at what became of the members of Boyzone, when they split up to realise that they hadn't an ounce of talent between them. What has become of the last Louis Walsh invention, "Six". We were told that they were going to be bigger than Abba, God help us!! Our own Jimmy McCarthy has more talent in his little toe nail than all of those bands put together.

This week is going to be a very important one for about 166 men and women. By Sunday most will know their fate, the agony and the ectacsy of a general election. I spoke to one man who lives in the North Central constituency, asking him how he thought it would go. He told me that he didn't care, but that he was going to give his Number 1 vote to Kathleen Lynch. "Why," I asked, and his reply made a lot of sense. "Because," he said, "She's the best looking candidate!!" It's as good a reason as any for giving a candidate your No. 1 vote.

Driving through Frankfield week, I noticed three children getting off the bus at the stop across the road from Maddens shop. I'd say there were Primary school children who lived in the estate opposite the bus stop. I slowed down and looked in my rear view mirror as they attempted to cross, but the traffic, both ways, was quite heavy, and not everybody is sticking to the 30mph speed limit. Later on I spoke to a resident of Frankfield and I mentioned what I had seen. He told me that the local people had petitioned for a crossing, but the Council had informed them that a crossing would slow down traffic!! Once again a word springs to mind, this word is PRIORITY!! Surely our lives and our children's lives are of paramount importance, and everything else, such as slowing down, or heaven forbid, stopping for a few seconds, is only secondary. Surely safety, and quality of life, is more important than getting from A to B 20 seconds sooner?

I took me half an hour ast Friday fortnight to get to the Grangehill Stores to the Douglas Mills. The time was 4.25 at the stores. I arrived at the 'Weekly office at 4.55pm. We all know the problem, traffic turning right at Daily's corner as it comes down the hill. Are we all agreed that this is the cause of congestion from Donnybrook to Grange as motorists attempt to drive through Douglas West? We are, right, so can somebody somewhere fix the problem, because its going to get worse - more houses being built, more cars in Douglas, using a narrow road (Douglas West) that was built hundreds of years ago for the Mill workers is now expected to take thousands of cars, buses and lorries, everyday. More businesses opening in Douglas everyday - no parking provided. The residents of Galway's Lane are under-siege, as are the residents of Gartan Park, and now people are beginning to park on Inchvale Road in Shamrock Lawn, and walk down to work in Douglas West. The East Village shopping complex is now being used by, dare I say it, not shoppers who are using the complex, but by people who have nowhere else to park. It's not fair on the retailers who need to provide parking for their customers. Douglas Village (East and West) needs an urgent traffic and parking plan, before we become the clamping capital of the world!!

Next Wednesday, 22nd of May, the Douglas GAA club are having an underage fundraising night in the pavilion. A karaoke night is on offer to all you budding singers out there. Who knows we might discover a potential a potential boy band in Douglas. Anyway, I'll be there on the night with my camera, and if I'm forced to, I might sing a tune!!

Finally, good luck to all the candidates in this week's election. It's been a clean campaign, now it's coming to an end, next week, well a lot can happen in a week.

Bye for now,
Michael O'Hanlon.

P.S. Good luck to Alan and Ann Perrott from Broadale with Adam Furniture. Don't forget, support local!!
---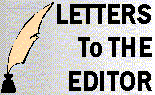 ---