23rd May, 2002


Well, the party's over, no, not the Fine Gáel party, although with almost all of their front bench wiped out their options are fairly limited. Michael Noonan was beaten by Brenda Fricker ("No tears", shown on RTE only a few weeks before the election). Some people say that there is no difference between Fianna Fail and Fine Gáel except 1922 - Collins v Dev., but those days are gone. Unless Fine Gáel come up with some new ideas and a good leader, then they will go the same way as the Conservative party in the UK, getting their votes from the 'blue rinse brigade' and pensioners. As far as I can see there is only one potential leader available for the position, John Bruton. Yes, I know he was dumped by his own, but his vast political experience, including his stint as Taoiseach, makes him front runner. I'm told that a lot of Fine Gáel members were not too happy when he was ousted, so perhaps a second chance at leadership might be a serious option for a party in deep trouble.
Micheál Martin's workers were out on Sunday morning taking down his election posters - one day after the result. Micheál, you could have taken them down a month ago, and still topped the poll!!

Two days after the election is over RTE is looking for an increase of €45. No, I'm not going to be cynical, let's just wait and see what happens. What about the PD's? Some people felt they should have run a candidate in South Central instead of North Central, but they didn't, they know best. Tonight (Tuesday) on the news Mary was playing hard to get, telling us that some of their members were not too happy with the prospect of going into government with Fianna Fail. Ah Mary, come on, what do you want? Mary for Tanaiste, Tom Parlon, agriculture, Michael McDowell, take your pick! Bertie won't go into government with Independent Fianna Fail TD's, Jackie Heally Rae might want the Bertie soccer stadium built in Kilgarvan!!

One final point, does anybody know when the new TDs get paid? Is it when the returning officer says, "I deem Joe Bloggs to be elected"!, or when they sit in the Dail, will that be sometime in October? Just asking.

My grandchild was sick on Saturday, so my daughter telephoned the local medical centre. I don't know how many doctors are on the panel, maybe five or six. A recorded message told her that she would have to go to a medical centre on the Model Farm Road (next to the Tennis Village). Not good enough, what if the patient didn't have a car, or the taxi fare?

Otis Blackwell died two weeks ago. Otis was born in Brooklyn, New York, in 1931. As a young lad his favourite music was cowboy music, particularly Tex Ritter. Nothing unusual in that, except, Otis was black!! It must have been unusual, a black kid in New York, who listened to and loved cowboy songs. He began work as a penny a day floor sweeper and then as a cloth's presser. He learnt to play the piano and dabbled in songwriting. . He had a minor hit in the early 50's with 'Daddy Rollin' Stone' (later recorded by The Who)., but shortly after he decided to concentrate on songwriting, and the hits came, "Fever" (Peggy Lee), "All Shook Up" (Elvis). 'All Shook Up' was inspired by a shaken bottle of Pepsi Cola. "Great Balls of Fire" (Jerry Lee Lewis). He wrote hits for Brook Benton, Ben E. King, The Drifters, Bobby Darin, Gene Vincent, Ray Charles, Otis Reading ... the list goes on. On Christmas Eve, 1955, Otis sold six songs for $150. One of the songs on the demo had Otis playing piano, and the drummer using a cardboard box. The song was, "Don't be Cruel". Elvis heard it, and he later recorded another two songs written by Otis, "Return to Sender," and "One Broken Heart for Sale".

Otis wrote almost 1,000 songs, with sales exceeding 185 million. He never met Elvis, and when interviewed in 1989, he said, "Our relationship was best kept at a distance. We had a great thing going, and I just wanted to leave it at that". Recognised by his peers as a magnificent songwriter, Otis died at his Nashville home on May 6th, aged 70. Thanks for the rock'n'roll Otis, RIP.

We went for a spin to Fountainstown on Sunday night at about 7.30pm. I've always loved the place, but I was horrified by the condition of the toilets. I took a photo of the ladies toilet, the gents was closed. It's almost June, and the place will soon be packed at the weekends with trippers. They say a picture tells a thousand words. It's a nightmare. Sometimes I despair.
Till next week.
Bye for now,
Michael O'Hanlon.
---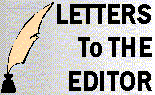 ---