30th May, 2002


Well, what a week its been. Whilst India and Pakistan have nuclear warheads aimed at each other, babies being blown up in Israeli Shopping Centres, a serial killer walking around the Irish midlands (whatever happened to "Operation Trace"?) all that seems to matter is will Roy Keane play or not play for Ireland? Spin Doctors, publicists, media gurus, solicitors, managers, prime ministers, private jets, government jets. At the end of the day there will be no winners. The only certain losers will be the Irish fans who will not see their hero lead our country's team onto the field. if Ireland win on Saturday people will praise Mick McCarthy and the team, if they lose, people will blame Roy Keane or/and Mick McCarthy, no winners. The team seem pretty downhearted, but let's wish them the best of luck on Saturday, come on Ireland!!
I watched the rugby match on Saturday and I'm sure that like everybody in Ireland we were shattered to see our rugby heroes once again lose a final. But we all know that their passion and heart will ensure that they will be back. I'm told that on their return from Wales on Sunday the Cork based members called into The Rochestown Inn where they were given a warm welcome by the customers and by Gary O'Donovan, Colin Bradley and staff. Well done to the team who always gave 110% in every game, what more can one ask for?
A few weeks ago I mentioned that I met a reader who asked me if I knew of any singing gospel group in the Douglas area. Well, Nicky Cassidy of Donnybrook Pentecostal church called into our office with a brand new CD of gospel songs, written and sung by members of their church, the cd was produced in Douglas, so it's totally local. He told me that everybody is welcome to come along and sing gospel. For further details give Nick a call at 4363111.
Speaking of music I got an invitation to hear the City of Cork Male Voice Choir sing at mass in the South Chapel last Saturday night. My wife and I went along and as usual they were superb. Their version of "How Great Thou Art" has to be heard to be appreciated. They will be coming to Douglas soon. Watch this space!
As I'm in a good mood I want to compliment the lads in the County Council. Last week the high winds blew down a big young tree in Shamrock Lawn. One phone call to Carrigaline Council office and the lads were up to reset the tree and strengthen it with wooden stakes. Well done lads.
My friend Ronnie told me a true story this week. A few weeks ago his daughter Orla got married in Douglas. Her photo was in The Douglas Weekly. A few days later as she was leaving Cork on a flight with Aer Lingus, she got a pleasant surprise. At the check-in counter the young woman said to Orla "You were married last week, we saw your photo in The Douglas Weekly and we've moved you up to first class!!!" Beat that Michael O'Leary!! A few years ago my wife and I flew to Scotland for a holiday. On the flight from Dublin to Glasgow (there were none from Cork to Scotland at the time) we were treated to a full Irish breakfast and a little souvenir bottle of champagne. I've never forgotten it, nice touch Aer Lingus.
The last time I saw the Beach Boys live was in the late sixties in Dublin. The three Wilson Brothers, Brian, Denis Carl, cousin Mike Love and Al Jardine. Sadly Denis and Carl are no longer with us. A few months ago, I read that Brian Wilson (leader and songwriter) was appearing in concert in Dublin. It was a Friday and I thought to myself, yeah, Brian and a three piece band, wrong Michael, so wrong. Some of the people who went to the show were Rockin Gerry, Kevin and Monica Forde, Terry Murphy, from Glanmire and they all told me it was the best concert that they were ever at. I was depressed. But Kevin told me that Brian had released a double live CD, entitled "Live at the Roxy". So I decided to check it up on the Brian Wilson website on the internet. And lo and behold Brian is coming back to do some more shows in the UK, starting June 3rd. So I booked the last two seats (cancellations) in the Royal Festival Hall on June 10th. If you do have access to the internet log on to the official Brian Wilson site and read what the music critics from The Times, The Guardian, The Financial Times etc. had to say about the show. It's a two part show, the first half is dedicated to the Beach Boys hits and the second half they do the whole "Pet Sounds" album. Barbara Ellen of The Observer said "'God only knows' is performed perfectly - plaintively heartbreaking like a giant teardrop splashing over the crowd." Are there any other fans going? See you at Cork Airport on June 8th at 11am. I feel 'the good vibrations' already.
Finally, to my friend, singer and musician Seán Tracey, after you've read the above now you'll know who Brian Wilson is! And Wendy in the shop next to The Silver Key, Brian Wilson wrote a song called "Wendy"!!
Finally, a few messages. Roger, who works in the meat counter in Tesco, Douglas, told me that all their chickens are sourced in Ireland. They do not import fillets or chickens from abroad. Get well to my friend of 50 years, Bryan Flynne from Blackrock Road, who's just after surgery in the Cork University Hospital. I'm sure all his friends like me wish Bryan a speedy recovery. Well done to all at the hospital who looked after Bryan so well and continue to do so.

Bye for now, Michael O'Hanlon.

PS: Good luck to John Cuddihy of Texaco, South Douglas Road with their marvellous promotion. It's a winner John!!
---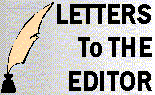 ---