6th June, 2002


Well, all the World Cup soccer excitement began last Saturday morning at 7.30am. How I dragged myself out of bed at 6.30 in the morning I don't know. I had been out the night before, and by the time I went to bed it must have been after 2.00am. Link that with a few pints and middle age and the alarm clock becomes your enemy - but I did get up, and when Ireland got the equaliser I was glad I never slept on. By the afternoon, nature and the night before had taken it's toll, so I had 40 winks (4 hours on the couch!) By the reaction around Douglas one would think we had won the World Cup!! But I think we were happy for the team, who showed great spirit, and I salute them for that.

What do we make of Eamon Dunphy? His anger is like a festering sore eating away at him. Angry at Jack Charlton, angry at Mick McCarthy, angry at the FAI, has he a good word to say about anyone? Well, I can think of one, but he's writing a book about him. Eamon was clinical about big Jack, asking questions such as, "How many matches did we actually win under Charlton?" Rubbish, do we all remember the sense of national pride that Jack Charlton instilled into us. People who knew nothing about soccer, men, women and children, brought the country to standstill in 1990. Did it matter that Jack was from England? Does it matter that Mick McCarthy is from Engalnd? Did you ever hear a more Irish name than Mick McCarthy? Does it matter if a member of the squad is from Timbucktu? When they put on the green shirt, they are representing us, and all of us should support them, as they do their best for Ireland. Incidently, I maintain that the eventual winners of the World Cup will be the Japanese. No, not their soccer team, but the organisations and the people who gave everyone a warm welcome. Well done Japan.

A reader and an advertiser who has just started a business in the Douglas area told me that to let people know where they were situated they put a few signs on the way to their premises. Within a few days a County Council official called and told him that he would be prosecuted if the signs were not removed immediately. Here we have a person starting a business, prepared to contribute tax to the state, and paying rates and service charges to the council, and this is what they get. Does the word priority spring to mind? This is June 4th, and there a large election poster still up on a pole next to a pub in Roberts Cove.

Another true story I heard from a reader makes me wonder what we are becoming. This woman told me that her brother-in-law collapsed and was rushed to the South Infirmary. She got a phone call, and as she did not drive, her friend offered to take her to the hospital. This was at about 5.30pm. The driver parked in Old Blackrock Road, not obstructing an entrance, nor parked on a double yellow line, but in a disc area. They went into the hospital ward to see her brother-in-law (he died the next day) and when they returned to the car after about 20 minutes, it was clamped! She rang the clamper's telephone and approximately half an hour later he turned up. I told her to take the ticket to the City Hall. I don't know what happened since, but when I do I'll let you know.

This great country needs a monarch!! No, I'm not advocating a return to the days of Yore, but you must admit, the English know how to throw a party. I watched the Jubilee concert (the pop one) on Monday night and I must say that the setting and organisation was unbelievable - and all the acts had to sing live, which explains why there were no boy bands present!! Bryan Adams and Dame Edna Everage stole the show, not forgetting Brian Wilson with the Beach Boys tribute.

As I watched the queen light the fuse to start the fireworks her face had a worried look as three tons of fireworks took off from the roof of her home. Was she thinking, "Jesus, one stray firework and it will be like Windsor Castle again, another bloody firesale!" But everything went according to plan. We need a King or a Queen, even a dead one. How about Brian Boru? He died in 1014, in 12 years time he'll be dead 1,000 years - too far back, and too long gone. Hows about 'Dev' (Fine Gael wouldn't come), Michael Collins (Fianna Fail wouldn't come), Jack Charlton (Eamon Dunphy wouldn't come), or finally Eamon Dunphy (nobody would come). So folks, any suggestions for a Jubilee in Ireland? After all, we Irish love to party!!

We were delighted when local young lady Kathy O'Donnell, from the South Douglas Road, agreed to represent us in the forthcoming Miss Cork Beauty pageant. Kathy, a lovely girl in everyway, is going to do a great job and I'll let you know how she progresses as time moves on. I'm off to London for a Brian Wilson concert in the Royal Festival Hall this weekend, with the help of God and Aer Lingus I'll be back on Monday. Have a good weekend. See you next week.

Bye for now,
Michael O'Hanlon.
---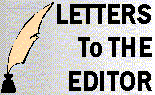 ---