4th July, 2002


To continue on our trip around Kerry and Clare, which I began last week. On Friday morning we decided to leave Waterville, I had been up early to watch the England versus Argentina game in the lounge of the Smugglers Inn. There were five English men in the room with me, and when Michael Owen scored they all jumped into the air and hugged each other. But just before half time their mood changed when Argentina equalised. When half time came two of them went down for breakfast and returned with a cup of tea, just before the second half kick off the killer blow was struck by Argentina (this time it was the "Foot of God" as opposed to the "Hand of God"). What impressed me about theses five English men was the complete lack of anger and bad language. The other three went down for breakfast, perhaps they all were pretty depressed but they didn't show it. All the soccer experts in the world will ask the question, did he catch Seaman off his line or was it a shot into the box for a header? Only one man knows and we all know what he will tell us. The semi final was better than the final - I'll come to the final later on in the article. Anyway back to my few days break, we drove from Waterville to Tarbert to catch the ferry to Kilimer in Clare. We decided to have a snack in Tarbert, the time was about 1 o'clock, a little place on the main street read 'Restaurant', we entered it . it was like something from a town which a had a fair day in the late 50's. We ordered two toasted ham sandwiches and a pot of tea for two, the sandwiches came. the sandwiches were made by putting two slices of bread into an ordinary toaster with a slice of wafer thin ham between them, terrible. When we went into the restaurant the sun was shining, my wife checked the menu for a sweet, she said " Let's try the Pavilova and see if it's as nice as the one from Rochestown Park Hotel. It .wasn't, not that we were surprised, thankfully we only ordered one. I paid and we left when I opened the door it was pouring rain. When we got back to the car I started singing a line from "Wandering Star" most of you will remember the musical film "Paint Your Wagon". Lee Marvin had a No.1 hit with the song 'Wandering Star', one of the lines from the song goes as follows "Do you know where Hell is, Hell is in Hello", I changed the line to "Do you know where Hell is, Hell is in Tarbert." So onto the ferry, which has four traffic lanes for cars, about 7 cars crossed on Friday to Clare, three of them were English registered.

We took the Coast Road, Kilrush, Kilkee, Lahinch and on into Doolin - the sun was out again, and the memory of Tarbert was beginning to fade (I hope that there are no Tarbert (Arians ?) in Douglas reading this. Actually I'm sure it is quite nice, I spent a month there one afternoon!! We went into Gus O Connor's Pub and once again we decided on a sandwich, they had plates of them on the counter, Ham, Ham & Cheese, Ham & Tomato, Ham Salad, Toasted Ham sandwiches if ordered. I was looking at them, the barman walked over to me and said "You wouldn't want to be hungry and Jewish here would you?" A great pub, a band were playing traditional music at 3.00pm in the afternoon, the sandwiches were excellent, wedges of real ham, we had another round of them. O Connors of Doolin - highly recommended.

Onwards again and into Burren Country, rugged and beautiful, never let them build on it, no heritage centres, tourist offices nothing just nature, as God planned it, and most of us like it like that. We eventually arrived in Ballyvaughan and decided to book into Hylands Hotel, 2 nights B&B and one evening meal €129. We opted for the bar food that night and it was really good with excellent service from the ever smiling and helpful Delia. The bedroom was as good as one could hope for and it had a bath and shower, sometimes it is nice to relax in a nice hot bath after a long drive, so its nice to have a choice. The next day we went to the Ailiwee Caves, I decided to go in, my wife decided not to when she heard the guide mention bats! The walk is single file and sometimes a little confined, so if you suffer from claustrophobia think before you pay, although they did refund my wife. The guide told us that a local man had discovered the caves in 1941. It seems his dog chased a rabbit into a hole, the man followed and the rest as we say is history. The guide told the story to a party of Germans last year and when the tour was over one of the Germans approached him and asked "Why was the dog chasing a rabbi?" The guide swore it was a true story. Sunday morning we went to a local artists market where we picked up a few bits an pieces and its so strange to see a hippy artist with a credit card machine, Hey Man you 'gotta move with the times. That evening it was time to head for home, from what I saw in our couple of days this is going to be the worst tourist season ever in Ireland, a lot of the main tourist areas were deserted, perhaps they'll come in July or August, but somehow I don't think so. We enjoyed the break but we missed that big yellow ball hanging in the sky, what's it called ? Ah yes the Sun!!

I said I'd come back to the World Cup on last Sunday. I made a cup of coffee on Sunday morning went to the TV room closed the blinds; the Match began at 12.00 noon and finished at 12.01! The picture disappeared for the second time that morning. Did Irish Multichannel apologise since? What happened? To Rupert Murdoch, you're looking good!

When I was on my short break my daughter rang me to tell me that Mrs Teer had died. Most of you will know her as the old lady who stood at her door almost every day holding her walking stick, smiling and chatting to everybody who passed. She lived in the cottage about two doors before the pedestrian lights at the Indian Take-away in Douglas West. Eily, as she was known, will be sadly missed by all her old friends and neighbours in Douglas. Our sympathy to her family R.I.P.

Finally good luck to our Douglas Weekly Miss Cork Contestant Kathy O'Donnell in the Cork final next Saturday night in Moran's Silversprings Hotel, and a big Thank You to everybody who looked after Kathy, The Galley Hair Salon, Laura's Boutique, Dave Egan Beauty Saloon and her mother Dympna who is always there for Kathy. See you in Moran's on Saturday night.

Bye For Now,
Michael O'Hanlon.

---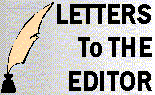 ---