11th July, 2002


Well, the Ausbacher Report has been published, it's finally come, and in a couple of weeks it will be forgotten. The cost, the total cost of the searching, the whole lot is about €3,250,000. Who will pay the cost? The odds are on the tax payer. The American millionaires hotelier who said, "Only the little people pay taxes" was 100% correct. Will it make a difference to us? No!! A bit like the man breaking rocks in a quarry, when the politician passed him during an election. The rockbearer asked the politician, "How's the election going?" The reply from the politician was, "It doesn't matter to you, you'll still be breaking rocks!" Perhaps if those people had paid their taxes, your mother wouldn't be waiting five years for an operation on her hip, people wouldn't be lying in a trolley in a hospital corridor without privacy or dignity. But hey, life's a bitch, especially if you're one of the little people!!
On the news a few weeks ago it showed us Rupert Murdoch opening a printing works somewhere in the Midlands. The 'Sky-man' ascended from the heavens and brought us his glad tidings, and soon he was gone home. Before leaving we gave him a present – a piece of Ireland. No, not a clump of Shamrock, we gave him the FAI, and Rupert put €7.5 million into our collection box, and then he was gone. One consolation is that 20 years ago you could have bought Ireland for that money from C.J. However, the FAI tell us that if we don't have a dish we can watch it in a friends house or the local pub. I have a few questions for the FAI – are they stuck for a few bob? Did I read somewhere that they made a profit of €7,000,000 from our World Cup experience? Did anybody in government know that this sale was taking place? Does the FAI get any state-funding? I suppose at the end of the day it won't make any difference
The other night I was watching a documentary about the vandals who roamed through Europe during the fourth century. Many years ago, going to school, I learnt all about the Goths, the Visigoths, the Huns, the Vandals – wild Germanic tribes who destroyed everything in their path. I decided to look up the word 'Vandal' in the dictionary, it read, "Vandal: A ruthless plunderer; wilful destroyer of what is beautiful or artistic." Today, Tuesday morning, I got a telephone call from a person in a Montessori school in Frankfield. I called up and saw that the vandals had called the night before. The windows in the door were smashed in (again, I'm told), the picket fencing around the premises had been ripped up, the stakes broken, the doors to a wooden shed was split (which took some kicking force). This was not a robbery, there is nothing of value to take, children's chairs, books from which they learn. This was mindless, sheer badness. Who were the culprits? I don't know, some people probably do, were they adults? Old age pensioners? Young children? I don't think so. Which leaves us with what age category? When I was a teenager my friends and I never terrorised people, or destroyed peoples property for kicks. We knew right from wrong. As a society, what are we becoming? Did you ever notice the words written on American police cars, "To protect and serve". Last week a man told me that a customer called to his shop to collect something heavy. The customer parked part of his van on the footpath, went across to collect the goods, and when he was leaving the shop with his purchase, a motorcycle Garda was putting a ticket on his windscreen. Was this customer a mindless vandal inflicting havoc on the community, or was he an ordinary decent man collecting his purchase? Does the word, "Priority" spring to mind? The message which seems to be sent out to teenagers who break the laws of our land are: you can't be touched because there is nowhere to put 15 and 16 year olds.
There are no Gardai around after the sun goes down, and they'll only come after the damage is done, when the victim sees the shattered glass and the ripped up picket fence, and reports the crime. Don't blame the Gardai, blame the man who runs the show, the Minister of Justice, who acts upon the advice of his senior civil servants – close this station, close that station, at seven o'clock use only one squad car, two are costing too much. More spot-check points, bring in more money, no Garda with radar guns, put a van on the road with an automatic speed camera. No confrontation, no messing, send the summons in the post. The Garda force was set up 80 years ago to protect peoples lives, property and goods. Perhaps we should go back to the basics, because they were not set us as revenue collectors, not that they did such a good job for the past 30 years… but that's another story.
Congratulations to Kathy O'Donnell, our Douglas Weekly Miss Cork contestant, who goes through to the Miss Ireland final. Kathy was voted 'Miss Cork Photogenic'. We had a great night last Saturdau at the SilverSpring Moran Hotel. Thanks to general manager Conor O'Toole, who secured a table for us when we arrived. The girls were all a credit to their sponsors. Well done to MC Claire Cullinane, who always does a great job. Roll on the final.
Well done to Liam Power of Decorative Glass, Douglas West, on his beautiful floral display outside his premises. Now, if the council would only fix the terrible footpaths across the road, put down a few trees, things might begin to look a bit brighter and better in Douglas West.
Speaking of trees, by now most of you will have heard about the situation regarding Inchvale Lane, and the tree felling which took place, what can I say? I suppose it's true when someone once said, "A picture tells a thousand words". Did you know that the anniversary of the death of poet Joyce Kilmer is coming up in a few weeks. He was killed in the first world war on July 30th, 1918, aged 32. As I walked through the lane last week and saw the effect of the JCB, I noticed a little stressed robin looking for its nest that was no more, I thought of Joyce Kilmer's poem, 'Trees'…

I think I shall never see,
A Poem as lovely as a tree,
A tree whose hungry mouth is pressed,
Against the Earths sweet flowing breast,
A Tree that looks at God all day,
And lifts her leafy arms to pray,
A tree that may in Summer wear,
A nest of Robins in her hair,
Upon whose bosom snows have lain,
Who intimately lives with rain,
Poems are made by fools like me,
But only God can make a tree.
(Joyce Kilmer, 1886-1918)

Have a good weekend,
Bye for now,
Michael O'Hanlon.

---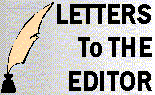 ---