18th July, 2002


I was sorry to hear that Hollywood actor Rod Steiger had died. He was always one of my favourite actors – one of his best movies, and one that made a listing impression on me, was "The Pawnbroker". I was a teenager when I went to see it, in the Capitol Cinema in the early sixties. A dark depressing movie, shot in black and white, showed a man devoid of feeling and compassion, operating a pawnshop in a black ghetto somewhere in New York. He had lived in Germany with his wife and children (they were a Jewish family), but then the Nazi's came and only he survived the extermination of his family. He made his way to America and opened his business, but he did not care about anybody or anything. A dead man in a live body. The flashback scenes of his children running through fields of daisies before Hitler came to power was very moving. He should have got an Oscar for "The Pawnbroker", but he didn't. Instead, it went to Lee Marvin for his part in the comedy western "Cat Ballon", Rod was robbed"!!
About six months later I read in the Cork Examiner that Rod was coming to Cork. At the time my family had a holiday home in Myrtleville. I got a bus to the city and made my way to the airport, and waited for the plane carrying Rod Steiger to land. I stood waiting with my autograph book and camera. Rod came out with his wife, Clair Bloom, and their little daughter Anna. He was dressed all in black. I still remember, he was carrying a tennis racket case. I introduced myself and told him I was a big fan, he called Clair Bloom over and introduced me to her, they both signed by autograph book and I asked someone to take a photograph of us with my camera. Rod told me that he and his family were on a visit to some friends in West Cork, and he wanted to get some tennis games in as well. We shook hands, I thanked him and waved goodbye. Many years later, when I left home and got married, somebody threw out all my cardboard boxes containing my autographs, photos, poetry and ramblings of a 16 year old, but I still have the memories. Rod Steiger, great actor, a gentleman, and a nice guy, RIP.
I met local singer/songwriter Jimmy Crowley in Breens Service Station last week. I told him I loved his song, "My Love is a Tall Ship", which Jimmy wrote for the tall ships event which came to Cork a few years ago. Jimmy asked me to seek some information, stories or photographs about "Bella's" shop, which was situated on the Donnybrook Hill many years ago. Any information would be greatly appreciated by Jimmy.
We decided to check out Crosshaven last Sunday afternoon. It being such a beautiful, about 10,000 other people must have had the same idea. The tailback began outside the GAA pitch on the Carrigaline Road, so we decided to return to Douglas. We eventually ended up checking out Keanes Garden Centre on Cooney's Lane, Grange. Julian and Mary have a fantastic selection of garden plants and accessories on offer. My wife, being the green fingered type, picked up some great bargains. I mentioned this to Julian, who replied, "We want to make a living, not a killing!!" Two charming people whose business is going from strength to strength.
Returning home to Shamrock Lawn I noticed a sign at the entrance to the estate (on a fence at the entrance to the school). It read, "No Dumping". I drove in further and met another sign, with the same message. I drove further into Oak View, where I saw another sign. Does anybody know who put those signs up? As a resident of Shamrock Lawn I resent the implication that the people here are dumping rubbish all over the place. I was under the impression that one needs planning permission to erect signs on Council property. The only rubbish I can see on our estate are the "No Dumping Rubbish" signs!
Speaking of Shamrock Lawn, I moved here with my family in 1981. All my children went to school in St. Columba's primary school, now their children are going there. In the summer evening we would walk our dog through the beautiful greens surrounding the school. However, times have changed and it was necessary for the school authorities to erect fencing all around the school property. Now the only piece of green we have is the piece of grass which is parallel to Inchvale Road. The trees give us a sense of rural in an urban city (as somebody recently described Douglas as). The trees protect us from the view and traffic noise of the South Link Road. It's not just the residents of Inchvale who will be affected should this piece of tranquillity disappear. Also the people who live in Elm Drive, Alden and Oakview. All residents in the Greater Shamrock Lawn area.
I write this piece as a resident of an estate I like living in, we have great neighbours, this is one of the most important factors when one lives in an estate. My place of business is situated in St. Patrick's Mills, Douglas, as most of you will know. So, letters to my home on Sunday morning, containing threats of legal action (hand delivered), will not intimidate me, nor telephone calls telling me that money will be invested into another publication to shut me down, will bully me. When a little boy, or girl, took the trouble to paint a picture of trees on a piece of paper with the heading "Save the Trees" and place it on the windscreen of my van, I feel I owe it to him or her to do my best to save our trees. Last night my grand-daughter, aged 8, asked my wife, "Can granddad save the trees?" It's a question such as that, that keeps me going. I ask all residents and anybody who feels as I do to come to our green at Inchvale Road on Sunday at 1.00pm. I want to take a photograph to send on to the County manager to let him know what our green and the trees mean to us all who live here in Shamrock Lawn. If you care, be there for five minutes on Sunday at 1.00pm. Everybody is welcome, men, women and children. Our children are our future and we owe it to them to leave them a piece of what we had, and hopefully will continue to have. Thank you. See the colour photograph on page 22 and if you want to keep the scene, be on the green, at 1.00pm this Sunday.

See you Sunday,
Bye for now, Michael O'Hanlon.
---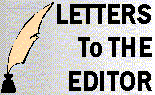 ---