28th November, 2002


Regarding my piece last week concerning the meeting with Teddy Burke, and the fact that Teddy helped me to name some of the schoolboys in the 1950's photo taken in the Model School. Today, Tuesday, I got another call from the past. Danny Flood rang from Dublin. Danny was the sprinter who I write about last week. We had not met or spoken for about 45 years. He told me that he's living and working in Dublin for the past 25 years. He then told me that his aunt, Monica Gallagher, who lives on the Well Road, had sent him on a copy of the 'Weekly. Danny told me that he used to take his first cousin to school everyday. His cousins name? The late great blues singer and guitarist, Rory Gallagher. Danny played rugby with the late Rory Delaney, and spoke to Rory only four days before Rory died in the Tusker Rock air disaster. Danny promised to call into the office when he returns to Cork for the Christmas holidays. Many thanks to Monica Gallagher for sending on the copy to Danny.

One of the information desk receptionists in Douglas Court Shopping Centre asked me to convey her best wishes and thanks to Batt O'Keeffe, TD, for all he has done for her, and hopefully will continue to do for her for the future. Well done, Batt.

I met a reader and a resident of Frankfield, who asked me to mention the lack of the promised paedestrian lights in Frankfield, which the residents had been told would be operational in September. He also told me that the powers that be had dug a channel across the road months ago and there is still no sign of anything happening. County Councillors, take note!!

The leader of the Roman Catholic Church in England is involved in a bit of controversy at the present. It seems that when he was a bishop he moved a priest, about whom there were serious allegations at the time, to another parish. His statement to the press last week was, "We had a different understanding of the problem at the time". The element just went in our oven this afternoon - that's a problem, not a big problem, just a problem. When you go away for the weekend and forget your reading glasses, that's a problem. Life is full of problems - big one, little ones, but hey, that's life. But sexually abusing children, that a BIG, BIG problem for the child - and a criminal act by the predator. The spin doctors must be making a fortune. Eamon Casey, come home, allis forgiven!!

Am I the only one in Ireland who believes that the Israelies are not the bad guys? For 2,000 years they have been persecuted - Hitler killed 6,000,000 men, women and children in three years. Fifty four years ago the Jews settled in the Middle East, and they finally believed that they could live in peace in a land called Israel. But others do not want them there, and they have been under siege for over 50 years. In the press last week, the fact that an Irish woman was shot in the leg made home news, more than the fact that a 19 year old lunatic, wrapped in TNT, walked on to a bus and exploded the bomb, killing and maning in the name of God!! I was watching a Channel 4 documentary some time ago - the interviewer was in a Palestinian camp talking to a Hamas fighter, "Why do you hate the Jews?" The reply from the Hamas man was, "Christians should hate them too, they killed Jesus"!!

The people who shuffled in to the concentration camps are gone, and the people who now occupy Israel will not shuffle for anybody ever again. They follow the rules of the Old Testament, 'An eye for an eye'. But the do not bomb buses, teenage night clubs, hot food restaurants, wedding parties ...
We in Ireland have lived with the bomb for thirty years. The most terrible thing about the bomb is that it is so indiscriminate. It kills men, women, children, babies, every living thing in it's deadly path. Only last week I watched a documentary on Saudi Arabia, and one prominent Saudi told the interviewer that the Mossad (Israeli secret service) was responsible for the September 11th slaughter, "BUT", said the interviewer, "Fifteen of the suicide pilots and their assistants were identified as Saudi nationals". The Saudi's reply was, "Where's the proof?"
Finally, on this subject, anytime peace talks are about to take place a suicide bomber puts a stop to them. Do these people seek peace, or the destruction of the state of Israel and it's people.

Last Friday a group of us in St. Patrick's Mills raised a glass of champagne to the Mills maintenance manager, Tony Boyton, who retired after working in the mills for over 50 years. I'm sure I speak for everybody in the Mills when I wish Tony a long and happy retirement (thanks to the South County for the glasses and O'Donovan's Wines for the bottle of Champagne).

Finally, a few people I would like to mention and thank for their continual support, because without them, and many others, Douglas would not have a 'Weekly - Leslie Deane of Douglas Jewellers has a beautiful selection of perfect selection of perfect Christmas gifts. You'll find it hard to beat Noel Corbett of Douglas Electrical for price. Leslie and Noel are in Douglas Village Shopping Centre. I called up to Jim Hanley's Garden Supplies centre on Sunday and Jim has a unique and fantastic selection of Christmas decorations - singing santa's, singing carol groups. Just drop up, you'll find it very entertaining. Good luck to local man Ted O'Connor, who just started his own upholstery business, after working in the business for 40 years, but for somebody else!! Good luck Ted. Another local man, Noel Coleman, who is also starting out on his own. All types of blinds made, supplied and fitted. And finally, continued success to Joe Harris, who featured in this week's Douglas Weekly. Joe began advertising with me when he started up on his own with his wife Caroline and Mervyn Tanner. Now with a huge staff, all experts in their own field - the dream has become a reality, well done Joe.
Thanks to Ronnie, George, Bill and Peter for producing a great 'Weekly, not forgetting graphic designer Stuart for job well done.

Bye for now,
Michael O'Hanlon.

P.S. Congratulations to Sarah Healy-Coffy on the opening of her lovely Lego Children's wear shop in Douglas Court Shopping Centre.
---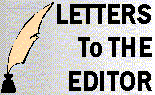 ---