HORSE RACING
Our area has a long tradition in Horse Racing. Some historians even believe that, in Celtic times, chariot races were held on The Heath. Racing was very popular on The Heath in the 19th century. In 1880, the Blake family from County Mayo bought Heath House and they made it very famous as a racing stable. Horses trained here won some of the biggest races in Ireland and Britain.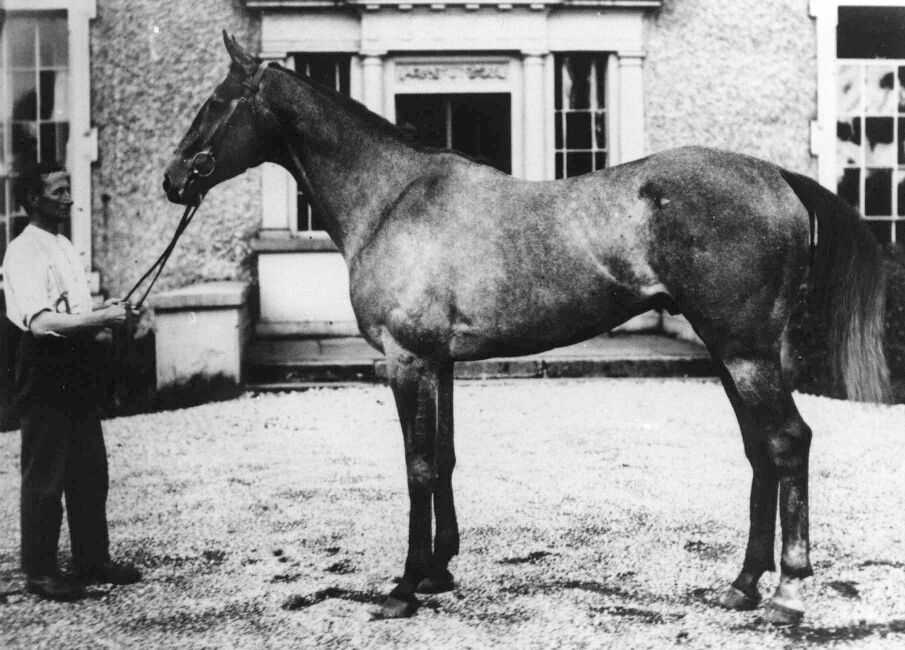 Glennarg, winner of the Two Thousand Guineas in 1930. Also in the picture is Jim 'Gatwick' Kelly, whose great-granddaughter is in the school today.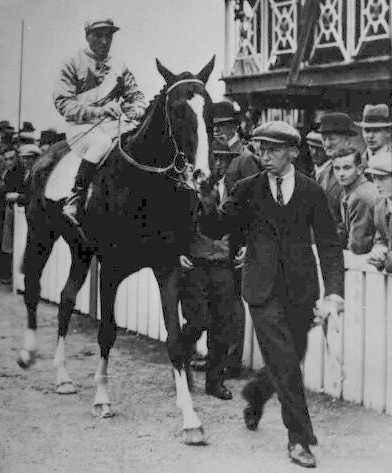 Rosewell, winner of the Irish Derby in 1938, is led in by Michael Lyons.