WEST CORK in Ireland, is a place of spectacular scenery, mountains, valleys, rugged coastline, golden beaches, beautiful islands and the friendliest people in the world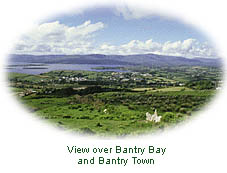 WEST CORK is situated on the south-west coast of Ireland between Kinsale and Ardgroom, in the largest county in Ireland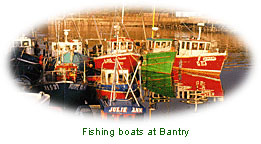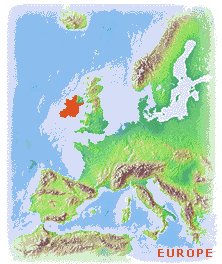 Welcome to
' West Cork, the guide'
In this website, discover beautiful West Cork, pick up tips on the best places to visit, get a glimpse of the scenic landscape there to explore, the birdlife, wildlife and flora, walking routes, historical and archaelogical sites.
Every month we will highlight many different areas of interest !!
FAMOUS WEST CORK SURNAMES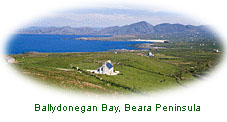 West Cork is the ancestral home of many distinguished Irish family names including McCARTHY, O'DONOVAN, O'DRISCOLL, O'LEARY, O'MAHONY and O'SULLIVAN.
Other well known family surnames with roots in WEST CORK include Bohane, Cadogan, Cahalane, Calnan, Caverly, Coakley, Collins, Connolly, Cotter, Cottom, Coughlan, Crowley, Daly, Deasy, Hegarty, Hodnett, Holland, Houlihan, Hourihane, Hurley, Jennings, Keohane, Kingston, Leonard, Levis, Minihane, Murphy, O'Callaghan, O'Keeffe, O'Regan, Ronan, Roycroft, Salter, Shanahan, Sheehan, Sheehy, Swanton, Sweetnam, Townshend, Walsh, Whelton, Whooley and many more.