Castleisland (...and environs)
Here, at long last, are the much-promised photographs from Castleisland, taken in and around Christmas 1998. Recognise any of these places????
---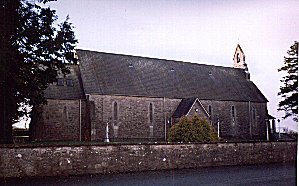 <- This is the current Catholic parish church in Cordal, which is about 3 miles outside Castleisland. Cordal would have been the home of my own set of ancestors, and perhaps some of yours.
And this is what my old home at 58, Main Street Castleisland, looks like now...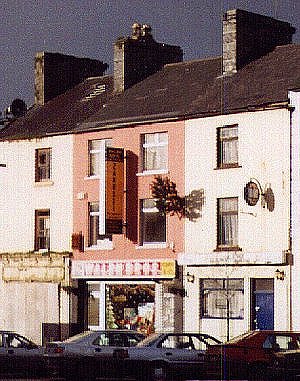 This is the public library at the top of the town. It's construction was originally funded by Carnegie (so what's new, sez you...) My maternal grandfather, Dan "Danger" O'Connor had a hand in its construction, and my aunt and cousin, Mary and Redmond Roche, live directly opposite the right-hand side of the building, as you see it.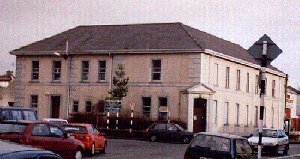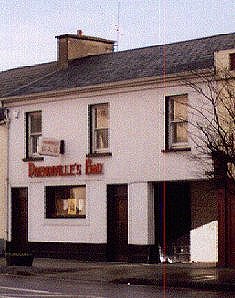 <- This is Tadhgeen Prendiville's pub, which is visible as you enter Castleisland from the Limerick Road. Everyone who knows of me and who passes through Castleisland thinks this my house. How wrong they are...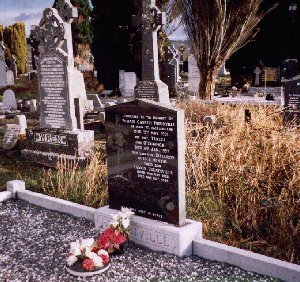 This is my father's headstone in old Killbannivane cemetery
This is the home of my cousin, Maurice Prendiville, in Glenlarhan, outside Cordal. This, as far as I know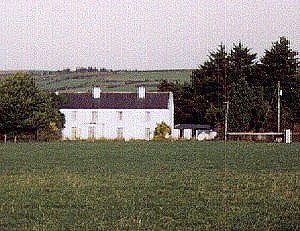 , is the old "ancestral home". Archbishop Prendiville would have come from here, I believe...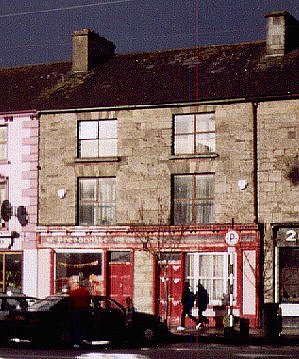 <- And this is Sheila Prendiville's pub at the bottom of the town...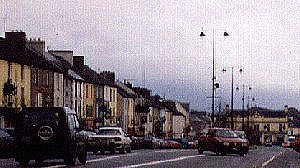 Castleisland street scene. At the bottom of the town, one can see the old Market House, now known as "J.K.'s"