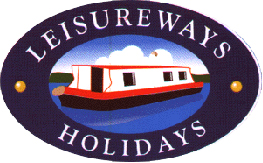 * Price List 1998 *
PERIOD.
.
£IR
14th March '98 - 1st May
3rd Octover - 7th November
4/6 Berth
£420
2nd May - 3rd July
5th September - 2nd October
4/6 Berth
£600
4th July - 4th September
4/6 Berth.
£780
Weekends (A+B only) 2 nights
4/6 Berth
£200
Public Holiday (See below) 3 nights
4/6 Berth
£300
Mid Week (A+B only) 4 nights
4/6 Berth
£360
PUBLIC HOLIDAYS
March 13-17,- April 10-13,- May 1-4,- June 5-8,- Oct. 23-26.
What is included : Hire charges include VAT at current rates, insurance, diesel fuel, one 13kg cylinder of gas, all necessary boat equipment, utensils and bedding, Captain's handbook and Royal Canal Guide. Bicycles (2 per boat) can be provided on request without charge.
WHAT YOU NEED
Waterproof clothing, non-slip footwear, towels (towels provided to hirers travelling by air).
ARRIVALS
By car - 40 miles from Dublin Ferryports off N4 at Kinnegad.
By air - collection arranged from Dublin Airport (charge on request)
By train - collection arranged from Mullingar Station (no charge)
N.B.
Unless othewise agreed, all weekly hire commences at 3.00 p.m. Saturday. Boats must be returned by 10.00 a.m. on concluding hire day.