MICHAEL WAYNE LOYER
'FarmScapes'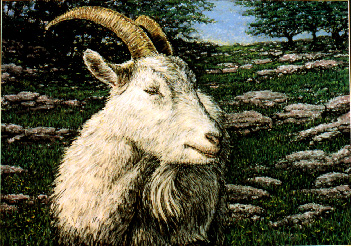 "Buttercup" 21"X 29" Pastel Painting



Michael Wayne Loyer is an American-Irish artist residing in Glenbower, County Tipperary, Ireland. Michael has exhibited in the U. S., Europe, and the Middle East. His works are held in numerous private and corporate collections worldwide.

His latest series of works, 'FarmScapes' are a response to his local rural Irish surroundings.

View other Farmscapes:

View another painting of Buttercup

View a painting of the Dolmen at Mothel

View a painting of the Empty Feeder

View a painting of the High Pasture

View a painting of the Bennettsbridge

View a painting of Harristown Dolmen

View a painting of the Giant's Grave

View a painting of Brittas Hill

View a painting of the Commera Mountains


TO SEE MORE OF MICHAEL LOYER WORK PLEASE VISIT ARTVITAE.COM:




Editor, Glenbower Herald