An apple tree in Firies which is estimated to be 125 years old is regarded to be the oldest apple tree in kerry. The tree is located in the front garden of Martin Culloty's home in Rossmore, just two miles from the village.
When Martin built his house over 30 years ago the tree dwarfed the house and over the years, for safety reasons, it had to be cut back. "One of the amazing things about the tree is the amount of apples it produces each year. According to Martin the original owner of the land, the Cronin's, have been told by two generations of the family that the tree was in its present location for over 125 years.
The tree trunk is also home to honey bees. Because of its age it needs a metal support which guarantee that the tree remains in a healthy upright position for another generation to enjoy.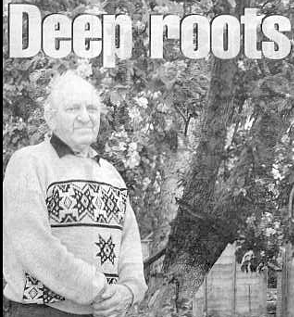 Kerry's Eye 17th May, 2001