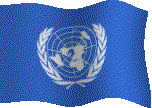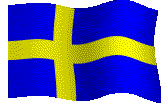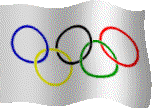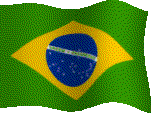 From the early days lifford ladies experienced a degree of success on the playing field, and it came as no surprise when a number of the girls got called up to the National squad.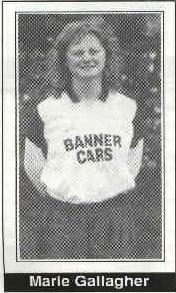 Two of Lifford's senior players; Marie Gallagher and Gráinne Cross, were well-established international players who won a number of caps and served their country well.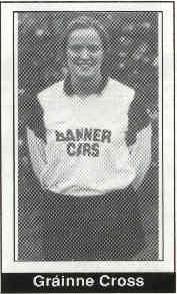 The first player to come up through the lifford underage system and gain international honours was Sonya Maher.
She won her first cap at U.18 level against Australia in Dublin.
The Aussies won 3 nil that day but Sonia went on to captain the Irish side and win senior international caps.





Ace goalscorer Irene Hehir was the next Lifford player to play on the international team. Irene gained 5 caps and scored 4 goals before injury put an end to her international career. In one season Irene scored an incredible 72 goals. Other players on the fringe of international honours in the early days were Sinéad Murphy, Nicola Meere and Patrica Moloney, who all made the final Irish Trials.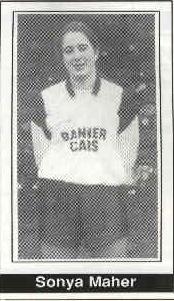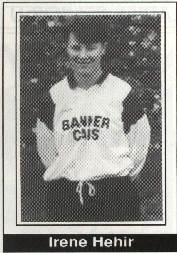 It was however at underage level that Lifford made their mark on the International scene.
The outstanding talents of Ashling Hughes was soon noticed and she made her debut for the Irish U.16 team aged only 13. Ashling went on the win a number of Irish caps.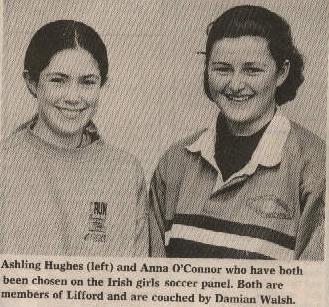 Anna O'Connor represented her country for 2 years at U.16 level occupying the sweeper role.




13 year old Denise Walsh also made the team after brilliant goalkeeping displays.Denise had great hands and superb positional sense and played like a sweeper for Lifford.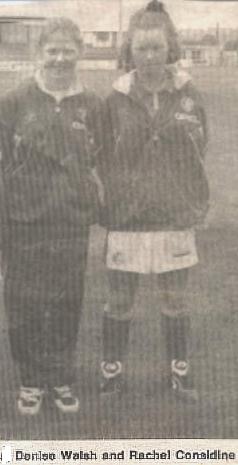 The highly talented Rachel Considine was the next Lifford player on the U.16 team. Rachel was a very skilful and determined player who had a habit of scoring spectacular long range goals.

Unfortunately, all of the above mentioned U.16 girls no longer play soccer.


Lifford kept on producing quality players and three more girls made their Irish debut in the same year,1997. Yvonne Tracy, Aoife Healy and Áine Greene all won caps at U.16 and U.18 level.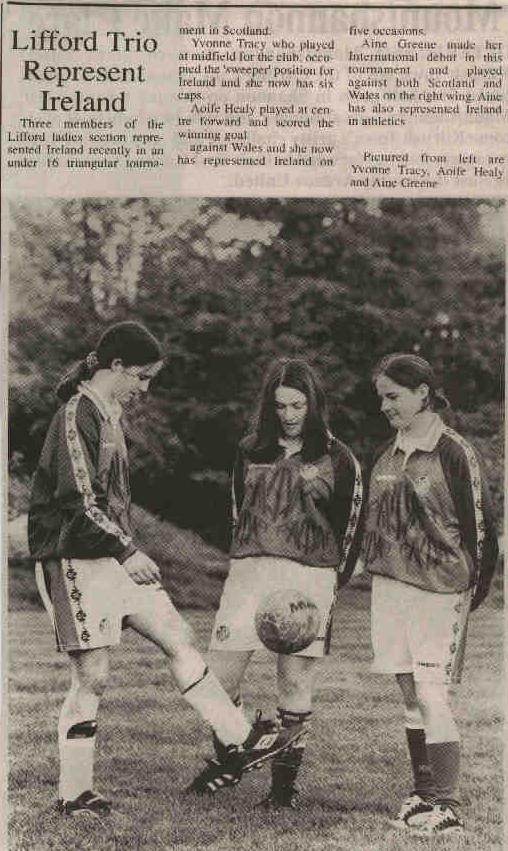 Yvonne Tracy captained the Irish U.16 team that won the triangular tournament in Wales and she also captained the Irish U.18 team that played in the European Championships in England.Yvonne now plays her football with Arsenal ladies in London.
Aoife Healy was also on that U.18 team and she came up through the U.16 ranks.
Aoife scored a brilliant winner for the the Republic against Wales on a cold Winter's night in Waterford.
Lifford's top scorer for a number of years,Áine Greene, was the third Lifford player to be capped at U.16 level that year.
Áine also represents Ireland in athletics which is her first love.
Áine's blistering pace down the right wing was something to behold.



Clodagh Dunworth was the next of the Lifford girls to represent Ireland. Clodagh played for the national U.18 team in the European Championships in Spain.
Clodagh has taken up a Soccer Scholarship with the University of Southern Mississippi in the States.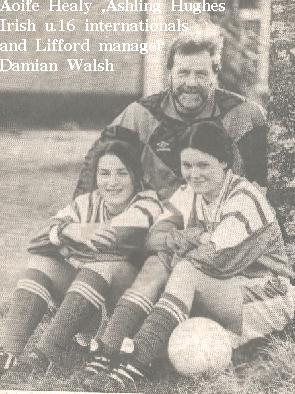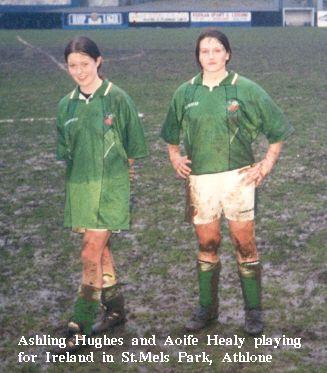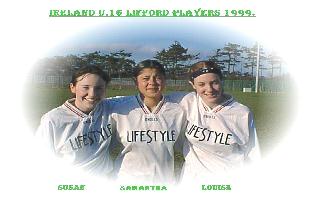 Three Lifford girls on Irish u.16 team
Louise Henchy, Samantha Mc.Carthy and Susan Mc.Namara all played for Ireland in the International Easter tournament which was held in Dublin.
Ireland, England, Scotland,Wales and the United States took part in the tournament. The Americans proved too strong for the other teams and won the tournament easily. Ireland had wins over Wales and Scotland but went down to England with the last kick of the match, 4 minutes into injury time, having led 1 nil.
The three Lifford girls played well and enjoyed the experience.
The Lifford club would like to congratulate all three girls on their international debuts. There are a number of other young Lifford players who are knocking on the door of International recognition and we look forward to seeing these girls continue the Lifford tradition and wear the green of Ireland.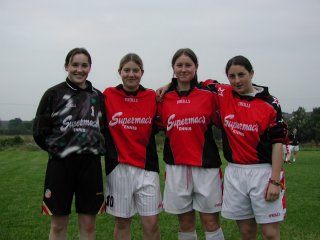 Four Lifford girls on Irish U.19 European championship team 2002/3.

Goalie Sue Mc. Namara,sweeper Marie Curtin and midfielders Selina Moylan and Edel Malone were selected to play for Ireland in the European qualifying championships in Portugal in 2002. Ireland won the group which included Portugal, Yugoslavia and Austria. Ireland now face England, Denmark and Spain in the semi-final stages. This will take place in England,next Easter 2003.Marie has also been selected to travel to Greece with the senior Irish team for 2 friendly games in January. All 4 Lifford girls were in the Irish starting line-up. A great achievement.