Latest News
Lifford teams win Puma UK Premier soccer tournaments.
Lifford Ladies sent 3 teams to the Puma sponsored UK Premiersoccer tournament in Ellesmere, Shropshire, and came away with all 3 titles at u.13, u.15 and u.16+ age categories. The u.13 team also won the "Fair play" award while Lisa Mc.C ormack won the overall "Player of the tournament"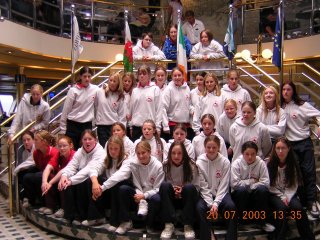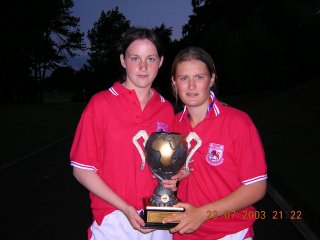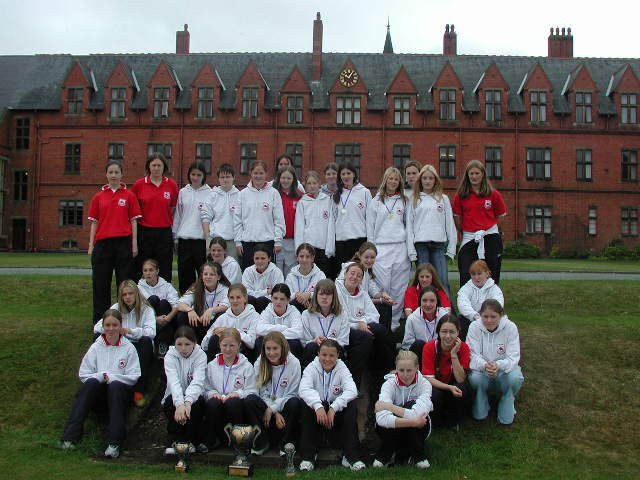 Lifford Ladies lose out in senior final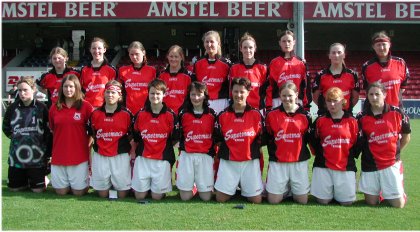 The Lifford senior girls lost 2-0 to UCD in a thrilling final at Richmond Park in Dublin and just missed out on the chance of representing Ireland in next year's Ladies EUFA champions league.Lifford had the better of the first half and created a number of goal chances and should have led at half time. UCD's superior fitness told in the second half heat and 2 early goals in the second half clinched the title for them. Lifford never gave up and came close to reducing the arrears on a number of occasions. It was a brilliant display from a very young Lifford side.






2 American Teams visit Ennis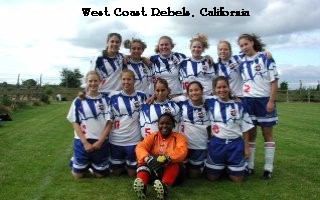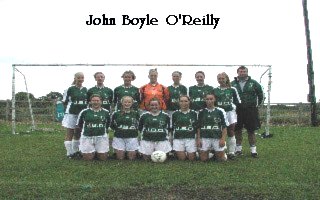 Lifford Ladies played host to teams from California and Boston. Both games were played at Digifone Park.
West Coast Rebels from California visited Ennis on their way to the Haarlem cup in Holland. Lifford came out 2-1 winners in a very evenly fought match.
John Boyle O'Reilly from Boston were our next visitors. Lifford played really well and won by 4 goals to nil.




Lifford u.13 girls win Limerick league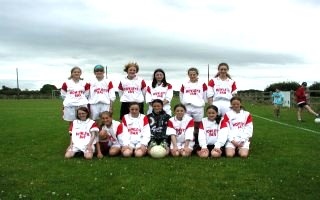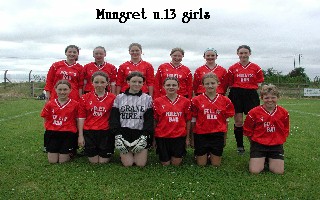 The Lifford u.13 girls won all their games in the newly formed Limerick u.13 league. Ballylanders were our first opponents and Lifford won by 6 goals to 2 in a very entertaining game. Mungret were next to visit Ennis and Lifford proved too strong for them, winning by 9 goals to nil. Lifford did the double over Aisling Annacotty and won the away games in Mungret and Ballylanders to take the title.




U.12 girls win Munster blitz.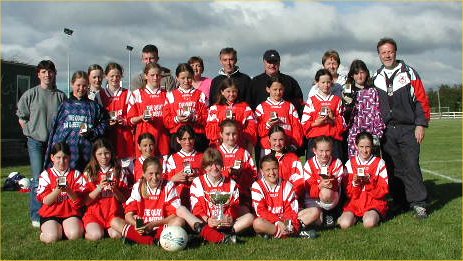 Lifford u.12 girls won the Munster 11 a-side blitz which was held in Cork on June 29th. The girls won all 3 of their group games and then defeated Wilton 4 nil in the semi-final. They met another Cork team, Richmond, in the final and won by 3 goals to nil. Lifford scored 18 goals in their 5 games and did not concede a goal. Captain Rachel Mc. Gann was presented with the trophy after the final.




Lifford girls star in Fashion Show.
St. Anne's school in Ennis organised a fashion show as part of their leaving cert applied coursework. The students modelled the clothes themselves which they borrowed from Breda's boutique in Ennis. As the world cup was in full flight they thought it suitable to do a section on the various jerseys of the participating teams and also of club jerseys from all over the world. The Lifford u.12/13 girls were asked to model the jerseys which were borrowed from Dressco's in Shannon and various other people. The show was a sellout and the girls had a terrific night. Many of the Lifford girls could well end up on the catwalk. They were naturals.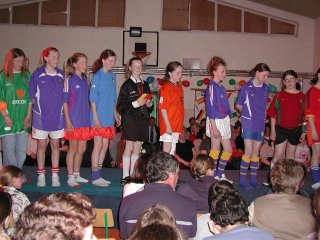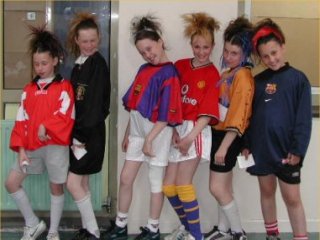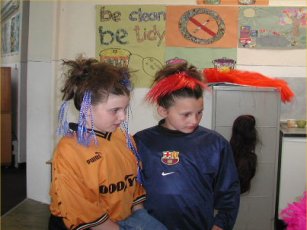 Community Games Champions 2002
Lifford girls won both the u.12 and u.15 Clare area community games and qualified for the Munster finals which were held in Limerick in mid-JULY. Both teams qualified for the Munster finals and amazingly both finals went to extra time and penalties. All the practice done on penalty kicks during the week paid off as the Lifford girls scored all their penalties to win the Munster titles and qualify for the National finals in Mosney. In the Clare finals the u.12 girls overcame Connolly by 1 goal to nil in a very closely fought final.Shauna Woods scored a great individual goal to win the game for Lifford. The u.15 final was also a close affair with Lifford defeating Tulla by 2 goals to nil. Mary Tierney scored both goals.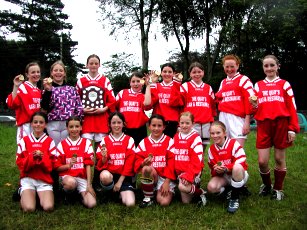 U.12 Community Games Champions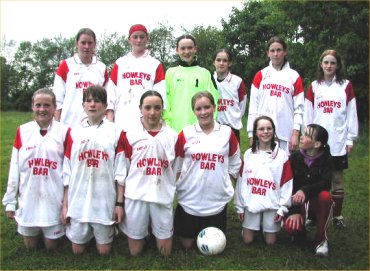 U.15 Community Games Champions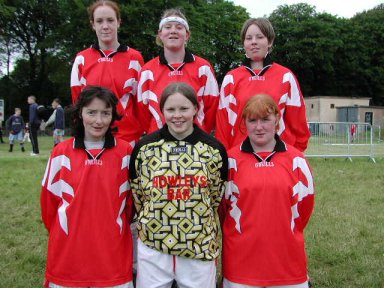 Lifford Ladies win Salthill Devon national 5 a-side tournament.

Lifford Ladies entered the inaugural women's section in the Salthill Devon National 5 a-side tournament which is held each year over the June Bank holiday weekend. The tournament which catered only for men's teams is now in it's 26th. year and 2002 saw the introduction of a women's section. Lifford won their group and qualified to meet College Corinthians from Cork in the semi-final. Two goals from Selina Moylan saw Lifford into the final where they met Castle Celtic from Galway. Two more goals from Selina and a third from Charlene Reynolds gave Lifford the title on a 3-1 scoreline. Selina Moylan was also given the "Player of the tournament" award.




3 Girls on Lifford u.11 boys team.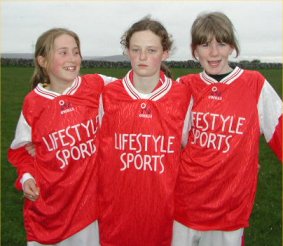 Shauna Woods, Rachel Mc.Gann and Caitriona Connellan were all regular members of the Lifford/Oldtown u.11 boys team that played in the Clare schoolboys league last season. Shauna played at centre-forward and scored a number of goals. Rachel played at right full-back and midfield and had a great season. Caitriona played left full-back and sweeper and was voted the u.11 "Player of the year".