Senator Joe Costello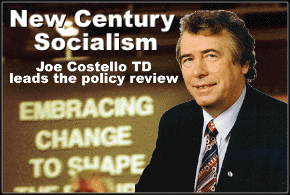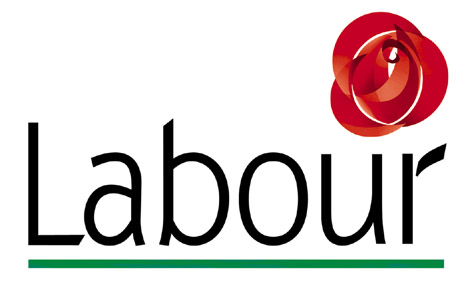 Dublin Central Constituency
Who is Joe Costello ?

Joe is:
A hard-working member of Dublin City Council since 1991
Chair of the City of Dublin VEC since 1993
Leader of the Labour Party Group in Seanad Eireann
Chair of the Labour Party Policy Development Commission
A former Dail Deputy for the Dublin Central Constituency
A former President of the Association of Secondary Teachers of Ireland
A member of Amnesty International and
A member of the Irish Council for Civil Liberties
Joe has:
Personally supervised the development of the new Community College for the North Inner City, bringing together parents, staff, local community and business interests as chair of the college's steering committee in a unique project which will produce exciting new models of educational development for areas suffering from a lack of appropriate resources
Actively pursed the regeneration of the north inner city leading to:

A £100 million urban renewal programme for the north-east inner city are from O'Connell Street to Amiens Street and from Summerhill to the Liffey which will include quality housing projects to replace the flat complexes and a facelift for O'Connell Street;
The ambitious Heritage and Rejuvenation project (HARP)for the Smithfield area for the North West Inner City and

Resisted all attempts to close or downgrade facilities at Temple Street Children's Hospital
Joe will
make it his continuing priority in public life
To eliminate educational disadvantage
To provide affordable accommodation for all within the framework of a properly planned environment for Dublin and its citizens
To secure a property funded quality health service with access based on patients needs rather than their income levels and
To ensure that politics in this city puts the interests of the people first and not some private business interest or personal self-interest
---
Now more than ever, Dublin needs leadership based on honesty, integrity and trust.
Now more than ever Dublin needs Joe Costello.
Vote for Joe Costello in local elections on 11 June 1999.
---
Joe Costello: basic biography
Born: Sligo 13/7/1945
Educated: St. James' Well, N.S., Summerhill College, Sligo; St. Patrick's College, Maynooth and U.C.D., graduating with an M.A. in 16th Century Irish History, and a H.Dip in Education.
Secondary Teacher in Loreto College, North Great George's Street, Dublin 1, and River Valley, Swords, Co. Dublin 1972-1990.
Schoolmaster Fellow, Trinity College, Dublin 1980
Elected to Seanad Eireann 1989
Elected to Dublin City Council
Elected to Dail Eireann 1992
Deputy Lord Mayor of Dublin 1991-2
Elected to Seanad Eireann 1998 (highest Labour vote ever, topped the poll)
Leader of the Labour Party in Seanad 1997-present
Chairman of the Prisoners' Rights Organisation 1975-1990
Vice-Chairman of Amnesty International 1984-1987
Executive Member of the Irish Council of Civil Liberties 1976-1990
Chairman of the City of Dublin Vocational Educational Committee 1993-present
Chairman of the Labour Policy Development Committee 1995-present
Labour Representative on the British and Irish Parliamentary body 1997-present
President of the Association of Secondary Teachers of Ireland 1990-1991
Interests: Reading, writing, soccer and Gaelic fan.
---
Political priorities: A state funded national pre-school system of education and a series of integrated area plans to eliminate economic blackspots in urban and rural Ireland before the Celtic Tiger runs out of steam.
recent speeches and press releases

---
Contact information:
Address: 75 Lower Sean McDermott Street Dublin 1
Tel: Senate: 01 618 3896 Fax: 01 618 4596
E-mail: joe_costello@oireachtas.irlgov.ie joecostello@tinet.ie


---
Links:

Labour Party Dublin Central Labour Party


---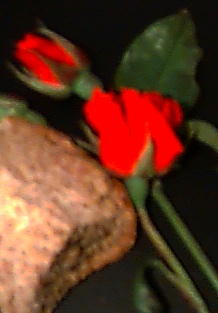 This website is hosted by Bread and Roses Productions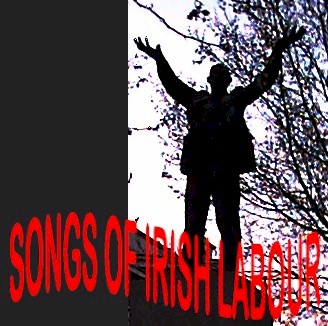 ---