21st Anniversary West Cork Rally
The West Cork Rally is Cork Motor Club's premier event. Run on St. Patrick's Weekend, from its base in Clonakilty, Co. Cork, the two-day tarmac stage rally attracts crews from all over Ireland and Britain. The rally sports almost 200 miles of challenging tarmac stages in the picturesque setting of West Cork.
Currently sponsored by Keohane Readymix , the West Cork Rally celebrated the 21st anniversary of the first West Cork Rally, this year in 1999.
Despite dropping back to 23rd place after a puncture on the opening stage last Saturday , Bob Fowden and Jerry Hynes finished the final test on Sunday in first place to record their third win on the Keohane Readymix West Cork Rally.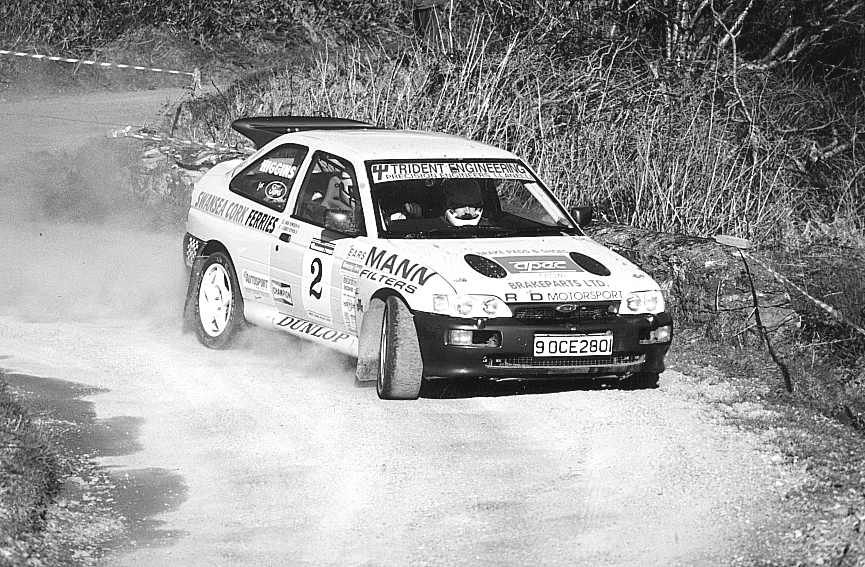 After stage 1 it was Frank O'Mahony/Hugh McPhillips, Subaru and Liam McCarthy/Kieran Murphy, Celica who held the joint lead. O'Mahony had edged ahead of McCarthy after SS2 with English visitor Pete Doughty third. There was a huge battle developing between the BMWs of Denis Cronin and Gwyndaf Evans. As the cars headed for service after SS4 McCarthy had edged out a 21 second lead with O'Mahony and Doughty tied in second place. Gary Midwinter had put his Escort WRC in front of the two BMWs and Fowden was back up to seventh place. Stage 5 proved to be very dramatic withboth McCarthy and O'Mahony crashing out and Fowden was now second. Three stages later as the crews finished day one it was the Escort WRCs of Doughty, Fowden and Midwinter in the first three places.
On Ring on Sunday morning it was Doughty's turn for a puncture which cut his lead and Midwinter was just managing to stay ahead of the charging BMWs of Evans and Cronin. Midwinter failed to restart after service and the BMW battle saw Cronin into third.
With two tests still to go the drama continued. Rally leader Doughty failed to emerge from the penultimate test taking the pressure off Fowden. But the final drama was left for the final stage with Cronin and Evans just one second apart at the start line. But a spin by Evans less than two miles in proved more serious than first thought. A broken steering arm saw the Welshman retire further in the test. Third overall was Derek Smith/ Martin Cafferky.
In the Historic section of the event Todd Falvey and Dan Barry took the top award driving an Escort Mk1. Class awards went to Con Ward/Timmy Horan, Cooper S; John Farrell/Beily McCullis, Escort Mk1 and Dave Whelan/Sean O'Riordan, Porsche 911.
Results for the 1999 Keohane Readymix West Cork Rally can be obtained from Alan Hartigan.

The 1998 rally was won by Donal O'Donovan and Pat Lordan in their OKI backed Sierra Cosworth 4x4, against the far more modern machinery.
A full report on the 1998 Keohane Readymix West Cork Rally can now be found on
Brian Duggan's Rally Pages.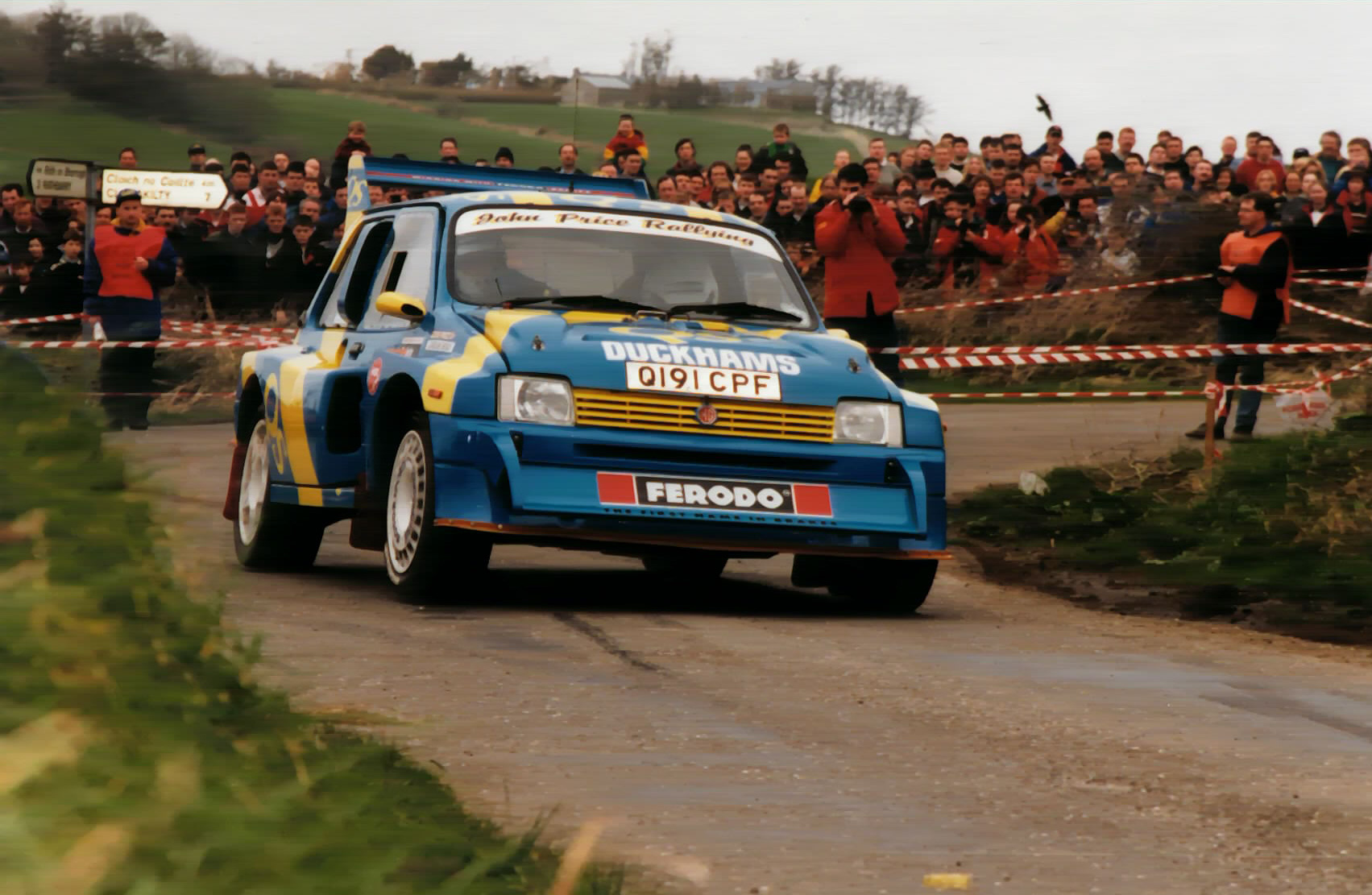 The above shows one of West Cork's most regular competitors, John Price in his Metro 6R4, winner of the West Cork Rally in 1992 and 1993, pictured here on the 1998 event, who will be back to contest the 21st Anniversary event.
This year's rally was based in the Lodge & Spa at Inchydoney Island.
The entries secretary is:
Norma O'Donovan
47, Palmbury Orchard,
Togher,
Cork.
Tel: +353 (0)21 966053

The event secretary is:
Nigel Coulter
9, The Green,
Gleann na Ri,
Tower,
Blarney,
Co. Cork.
Tel: +353 (0)21 382880
e-mail: nigelc@iol.ie

The press officer is:
Brian O'Connell
1, Cranford Pines,
Ballincollig,
Co. Cork.
Tel: +353 (0)21 873737

The clerk of the course is:
Laurence Hartigan
Ardarostig,
Waterfall,
Near Cork.
Tel/Fax: +353 (0)21 546654
e-mail: lhartigan@tinet.ie, laurence.hartigan@examiner.ie

Return to CMC homepage