| | |
| --- | --- |
| | Inspector Morse |

The Inspector Morse TV series was the most successful detective stories of all time. It was broadcast in over 150
countries, and watched by over 750 million people. Chief Inspector Endeavour Morse and Detective Inspector Lewis,
played by John Thaw and Kevin Whately, are based on the characters created by Colin Dexter. The final Inspector
Morse episode, The Remorseful Day, was broadcast on the 16th of November 2000 to an audience of over 20 million
people in the United Kingdom alone.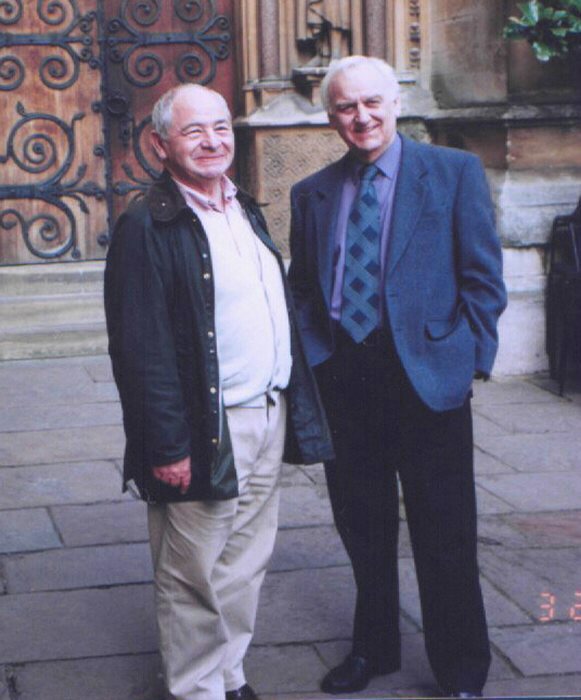 Colin Dexter (left) and John Thaw (right) at the filming of 'The Remorseful Day'
---
Before going on any further, I would like to say a really big 'hiya' to the bods on alt.fan.inspector-morse (aka cyber-pub), and CY in particular, keep a seat for me ! :-)
---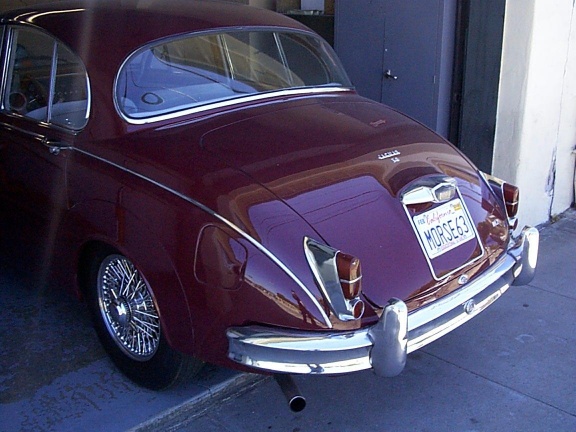 Look at this, Richard Skegg kindly sent me this:
In 1999 I took a fly drive holiday in the USA on the west coast. I stopped in Monteray for a few hours. At the time I had a blistering headache and had been to a drug store for some tablets. I wasn't really paying much attention to where I was wandering i.e. I had gone down a few roads, walking I might add, that I would normally have not bothered to. As my head started to clear I saw a car body/service shop and what was obviously an English car sticking out. It was, as you can see maroon and I chuckled to myself as I though it bore a strong resemblence to Morses' car. As I went past it I was more than amused to see it's registration plate.

I glanced into the vehicle and other than having the steering wheel on the right it was the same. Obviously the owner was a big Morse fan too.
(Taken in August 1999)
And I'm very grateful to him, what a picture !
---
Films John Thaw Acted In
Compiled by the cyber-pub and published by me, a pritty good list of films John Thaw has acted in.
My Morse Picture Gallery
Pictures for Morse fan sites and more !
My mini-links page
A few links to some fav Morse sites
Tribute to John Thaw
A small tribute to one of Worlds greatest actors.
| | |
| --- | --- |
| Copyright © Richard J. Butler MCMXCVIII-MMIV | Last modified: |